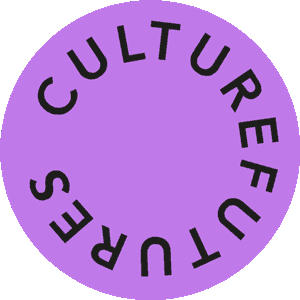 Fasten your helmets as this week we're exploring creativity in the most toxic place on earth and getting lost in the labyrinth that is your own mind.
Every fortnight we're on a mission to bring you in-depth interviews with the people behind creative and cultural projects with a social mission. As part of new storytelling project #CultureFutures, we're talking to the artists, filmmakers, photographers, illustrators, curators and collectives helping to build a better, more colourful, world. 
In the first instalment we transported you from Mauritania to Indonesia via the Pakistani 'Ultimate Survivor'.  As we look for links and connections, this week sees another project that challenges the perceptions of survivors, this time in India.
Gods and tigers and digital LSD… this is your Future 5.
⚡ 1. Meet India's survivor superhero
Wrapped in a colourful sari and holding her hand to her heart, the green-eyed Priya rides a tiger: "Speak without shame and stand with me… and bring about the change we want to see." She holds a mirror up.
Priya is a 'rape survivor superhero'. Together these three words are shattering taboos in India, thanks to the powerful comic book series Priya's Shakti in which she conquers her fears with the help of the goddess Parvati – and a tiger. As if that wasn't enough, it engages young people with an innovative use of AR.
⚡ 2. What it feels like to have psychosis
Imagine being stuck in a room you can't escape. You hear voices: "Do it!" "Stop it!" Light shoots out of your hands. You search for the exit. An intense soundscape of white noise roars around you as the room twists. Your friend's appearance slowly changes. You're suffocating in a bad trip.
Ever experienced 'digital LSD'? Thanks to the mind-bending cinematic experience that is Labyrinth Psychotica you're going through a sensory overload of 33 psychotic phenomena in 12 minutes. The portable do-it-yourself psychosis kit is one of the most accurate representations of mental illness on the planet. Now, breathe.
⚡3. Treasure in the most toxic place on earth
"Agbogbloshie isn't just an ordinary dumpsite. It's a gigantic open air factory where anyone can pick up waste or scrap material and give it a new life. Technology triangulates knowledge, tools and skills. It should be shared, democratic and available to everyone." – DK Osseo-Asare
One person's toxic e-waste dump is another's treasure workshop. In the world's largest electronic waste dump in Ghana a group of maverick makers is turning recycling into an art form at AMP. Give them a mess of old wires, smashed up fridges and broken radiators, and they'll transform it into affordable stoves, computers and cooking pots.
⚡ 4. Paraguay's answer to TED talks
"Show people that local people and local initiatives can make things different. It's not about some extraordinary idea that comes from the other side of the world, or some fancy entrepreneur from Silicon Valley that has the cure for cancer."
Storytelling platform Gramo shares stories about projects, politics and people doing something good to build a better Paraguay. And it's inspiring action.
"All people can be as powerful as Thor with appropriate support. We are all unique and special. Some of us might need special tools to unleash our potential."  – Ernest Chan
In old Norse mythology the Aesir are the principal gods of the pantheon. In present day Hong Kong AESIR is an AR and VR company creating 'special' games with a 'serious' side. Ernest Chan creates happy 'edutainment' tools – colourful mobile apps and multimedia 'playbooks' make learning fun for people with special educational needs.
#CultureFutures. is a collaboration with Goldsmiths Institute of Creative and Cultural Entrepreneurship and the British Council Creative Economy. Feel the joy and want to take part?
► Link to our Twitter and Facebook using #CultureFutures 
► Sign up to AtlasNews to get a first look at new projects