The global sex tech industry is huge – and growing. Today sex is more accessible than ever, with the sex toy market predicted to be worth U$35 billion, and advancing rapidly as companies apply robotics to sex dolls.  
Promoting itself as the first of its kind, in Barcelona you can savour the world's first hyper-realistic sex doll brothel. (We can thank Japan for paving the the way for this. it opened up its first doll escort service in 2004.)
Meanwhile, Geminoid-F's looks have landed her the title 'world's sexiest robot', the $7,000 Roxxxy talks and responds to touch and RealDoll has a customisable 'personality', with spacial awareness and facial recognition. The 2020s could be the decade where sex robots become more than simply 'smart sex dolls'.
Consider the can of worms for robot ethics wide and open.
As more and more humans seek out mechanical companions, an article published in Futures journal convinced uys that the world will be full of androids in 2050 – and that most of us will be having sex with them.
In the perpetual quest for Atlas projects, we're inundated with innovations in the field of sex tech, human interaction, loneliness and health. Today it's getting easier for soft and hardware to enter our private lives ­– from the internet and virtual reality, connecting through digital platforms and hookup apps to artificial intelligence and advances in 3D printing. 
Sex toys have been around for over 100 years, but the digital revolution in 3D printing has made them more affordable and adaptable. SexShop3D offers free online blueprints to safely and privately print dildos at home, while Comingle encourages weird and wonderful 'sex hacks' for techno-sexploration.
Its programmable vibrator 'Th​e Mod' also works as a platform, as DIYers are encouraged to join the dots between the real and on-screen world and share patterns in an online library.
Also combining 3D printing, open source technology and a hacker mentality are feminist Catalan collective GynePunks. Their DIY biolab helps socially disadvantaged women and sex workers embrace the notion of a healthy sex life by creating an arsenal of gynaecological diagnosis tools.
Other sex-positive projects include Eve, a resource that helps women tackle the many different dimensions of sexual health, My Body Back's platform for victims of sexual violence and The UnSlut Project, a platform which aims to eliminate slut-shaming.
In San Francisco, the superbly named Arse Elektronika also promotes sexual activism and tech literacy through an annual conference that questions the impact of sex on technological innovation and its adoption. In the past they have sparked debate on robots and sex work, the value of emotional labour to a chatbot and how to create toys for those with disabilities. Johannes Grenzfurthner, the Austrian artist and activist behind it believes that it is sex itself that is behind the spread of high-speed broadband internet.
As the ever-resourceful 'sexnology' industry enters the future, giving minority or marginalised groups control, as well as reducing loneliness in those who feel a void in their private lives, some are concerned that technology takes humans out of the loop of sex and relationships. Robot ethicists Dr Kathleen Richardson and Dr Erik Brilling set up The Campaign Against Sex Robots to raise questions about the effects of artificial intelligence and 'techno-fixes' for social problems on real lives.
They worry that humanoid robots add to the growing trend of greater isolation and lack of human contact. Richardson stresses: "We've created a society where we think we can live alone and that it's shameful to feel lonely."
Celebrated at different times of the year in many countries around the world, this week Valentine's Day will see millions swipe right on hookup apps like Tinder or Grindr because technology has taken the shame away from needing a date.
As taboos decrease will some people buy sexbots instead of connecting with real people? Yes. They are coming. However, the answer is not to necessarily ban the robots, but to destigmatise loneliness and keep human feelings, values and responses at the top of our priority tree.
Clearly a lot of people are reflecting on what the future of love, sex and relationships might look like, while others are doing very critical work in area of issues around technology and sex. At Atlas of the Future, we're interested in hearing more.
Let us know the most positive sex tech projects you've heard about here. Is the idea of more technology in your sex life a positive or negative thing? Do you think as people discover the joy of sexbots they will become a replacement for real-life interaction? Leave your comments below and for more Atlas projects about sex, click here.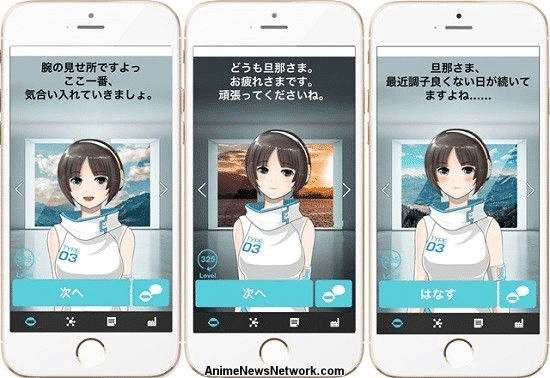 Main image: Michael Coghlan/Flickr