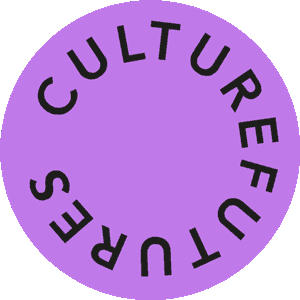 The stage is a boxing ring, an empty house, a vast factory floor. The props have been taken from a nearby industrial wasteland, and the cast selected from the local community. This is Common Wealth Theatre: where bold stories are told with, by and for the people the actors represent.
Since 2011, visionary dramatists Rhiannon White and Evie Manning have been creating a spell-binding concoction of art, politics, community and live experience. Together with an ever-expanding cast of collaborators and local actors, Common Wealth is breathing creative life into stories that need retelling by those who experienced them. Above all, this is theatre that breaks the middle class mould, that celebrates the universal and the stories-less-told.
They have taken their work to a Scottish council estate, inside Bradford's Council Chambers, and to a gym in Western Australia. Across twelve different shows, over 100,000 people have been invited inside the lives and minds of domestic abuse survivors, female teenage Muslim boxers, and steelworkers threatened with mass unemployment. Audience members wander through rooms and around machinery, touching the furniture and looking characters in the eye.
Rhiannon and Evie tell us how Common Wealth works and what they get up to on stage and off. Read on to find out why they're determined to keep making a "mess". (We also asked Rhiannon and Evie about some of their most creative collaborators. Meet the Common Wealth collective here).   
Rhiannon White and Evie Manning:
Common Wealth was born in a really DIY way. We were young, living in Bristol, and it felt like there was a big energy in the city at the time. There were lots of empty buildings, so we were squatting and making shows happen there. We didn't care about money, or cracking the art scene, we just did it because we wanted to make art. That felt like the right thing to do. (EM)
The reason for Common Wealth is all in the name. Having grown up in a council estate in South Wales, I first became aware of how little opportunity I'd had when I got to university. The opportunity I saw when I got there, the power of using culture and creativity, was immense. I felt like everyone should have the right to share and experience it. We were really interested in what it meant to be 'common', what it meant to be poor, and how we found the wealth and richness that already exists there. (RW)
We turned a house into the set for 'Our Glass House', and I remember a neighbour coming by. She was a woman in her fifties, and she'd never been to the theatre before – but she came to the show three times. So it's about people getting a taste of art and creativity, and feeling "this is for me, this is a space I feel good in and I don't know why I haven't done it before". (EM)
The mission is to remind people what they have in them already… that innate sense of being human, and how even from birth we've all got a story to tell – and we can be the masters of our own stories. (RW)
We make work that's based in the here and now, it's responding all the time to the world we see around us. It always starts with stories, with interviewing people, with a conversation that we've had with someone. And it's always really rooted in the place we're in. (EM)
We spend a lot of time just making friends. The very first thing I'd say we do in our process is make friends, and we continue to make friends until after we leave. (RW)
FutureTip
Never wait for permission. If you have an idea, whatever it is, especially if it's never been done before, then believe in it, find people who also believe in it, build it and do it.
It's about representation. The narrative of people and place is really important to me. Where I grew up is a council estate called St Mellons, where our narrative was determined by a politician called John Redwood, who used to be Secretary of State for Wales, and I personally felt the power of someone else's narrative being put onto a place and how that lingers for a long time. The work we do has to come from the owners of the story, otherwise we're just making it up and sensationalising ideas and places and people. (RW)
We keep our rehearsal room open and always invite people in – because everyone is a collaborator. It's really important that people we've interviewed throughout the process know they can inform the play, they can change and edit the script. Quite often we've bumped into someone on the street during lunch break, and then invited them to watch rehearsals and chip in. When we were making The Deal Versus the People about TTIP (The Transatlantic Trade Investment Partnership), it could have been very dry so we had to keep inviting people in and make sure what we were doing was connecting. (EM)
As a theatre company, usually the process of making work is quite straightforward, it's flat – you have a start, a middle and an end. At Common Wealth, our process is circular. It continues and grows, and it doesn't stop when the show stops. (EM)
We haven't got loads of money for legacy projects, but I think of legacy as pathways. So, for example, there's a steelworker called Sam Coombes who performed as a professional actor in our play 'We're Still Here', on a professional rate. The show's finished and he's gone back to the steelworks, but he's got an agent now, and a documentary has been made about him by the BBC. These pathways never stop. (RW)
One of the questions we ask ourselves when we first start out with a new piece of work is who's it for, who's coming? For 'Our Glass House', we invited people who were teachers, policeman, solicitors, GPs – anyone who would come in contact with domestic violence. The Chief of Police in Scotland came along, and released a statement saying he would look at domestic violence in a different way. That was a massive achievement, it felt like there was real movement around those conversations. (EM)
What I'm interested in is what happens when you bring loads of people together. With 'We're Still Here', there were policy makers, people from London theatres, steel workers, and the local MP (Stephen Kinnock) all in the same room. All of a sudden there's this alchemy. The steelworkers are having a jip at Stephen Kinnock, and that's part of the story as well. (RW)
One of our ideas is to start creative labs. We want to bring together artists from across disciplines – grime artists, illustrators, animators, actors – with people who have experienced life and have developed their own skills, like steelworkers and female boxers. We're interested in what happens with the future of theatre and the future of art, and how we can cross-fertilise ideas and minds and ambition and form and really mess it up. (RW)
We did a show about female Muslim boxers. It was about being young and doing the unexpected, a real celebration of being a young woman. We took these 16-year-old girls up to Edinburgh and did the show in a boxing gym on the outskirts of the city centre. The first show we ever did was to a group of white skinhead boxers from a council estate in Edinburgh – the boys in the audience were crying their eyes out, saying "that's me, that's me!" It just shows how universal the work can be. (EM)
Someone started crying in rehearsals the other day and then said, "sorry, that's not very professional!" – but the whole point of Common Wealth is that that's ok, it's about being honest, not being 'professional'. We're always crying in rehearsals! We're here to create powerful artistic frameworks and structures that can hold this honesty from people who you might not normally see on stage. (EM)
We always want to create worlds for the audience to explore. We work with an amazing composer called Wojciech Rusin, who's been looking at how he can play the buildings we work in live. In the last show he hooked up loads of robots to the 100 metre long industrial warehouse we were in, and then played them like an instrument. (RW)
To make the set, we walked through the industrial wasteland behind the venue. We pulled up rotten trees and bits of gnarly metal and objects that we found. We introduce the actual place we're in into the story – to create the atmosphere of the place, in the place. (EM)
For the audience to have agency is absolutely essential to our work. The audience are always moving, they're always close to the action, the action is always spilling outwards. Many have said they felt like ghosts. Because of the atmosphere we create, the audience feel like they bear witness to something of that time, of the people in that place. Normally you go to the theatre and sit down and are fed the show; but for us the audience are up, they're empowered, they're making decisions. (RW)
SquadGoals
It's time for us now to speak about the things that no one's speaking about. The next big thing for us is called 'I Have Seen the Enemy (and the Enemy is Us)', and I'm so excited about it I can't breathe. It's about our complicity with war. It's going to be in collaboration with some really exciting artists, and with people who have experienced war in some way. We want to bring those groups of people together to talk about how we take down the war machine, from their experience. Because we're tired of listening to academic thoughts and ideas, we need to be learning from the experts. It's going to be so raw.
We want to drive political action with our work, and I don't think you can do that sitting down. You have to be ready. (RW)
Things don't always make sense rationally but the work always seems to speak to people on an emotional level. And I think that's absolutely key for social change: we need to be moved, we need to feel something before we take action or make changes. Theatre has a live audience, so you inherently get that feeling of a movement. It feels powerful to be with other people, connecting, and realising you're not the only one who thinks how you do. (EM)
FuturePower
My FuturePower would be to make all self-serving people look inside and open up.
As part of CultureFutures, we spoke tasked Rhiannon and Evie about some of their most creative collaborators – and interviewed them too ► Behind the scenes: stand up for Common Wealth's theatrical activism
AtlasAction ► Get involved in a Common Wealth performance as an artist, actor, collaborator or spectator – and stay up to date with new shows and community events on Twitter and Facebook.
Common Wealth were talking to Becca Warner, nature-geek, urban forager and all-round wordy sort.
Main photo: L-R Tyrrell Vanzie, Wahida Kosser, Fiona Broadfoot and Cain Connelly by Chris Nunn