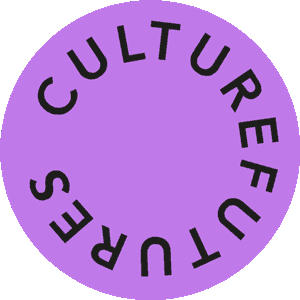 "It's in the freely shared ideas that collisions, oddities and thrills emerge." – Mary Anne Moser, Beakerhead Co-founder
Widely known as 'the world's greatest arts-science smash-up', Beakerhead makes breaking down the complex look effortless – but it takes a collective effort to make STEAM this fun.
A fire-breathing serpent mother, inflatable octopus, trash robot, giant brain and singing astronaut ought to do it.
Over the past few months we've been digging deep into the joyful imaginations of creative collectives to know how teams and partnerships work together to solve social challenges. Perhaps the most colourful group of collaborators is Beakerhead – thanks to science broadcaster Jay Ingram and journalist and award-winning designer Mary Anne Moser.
We asked Mary Anne to name six of the people Beakerhead love collaborating with – and then asked each of them how they work together to create the annual spectacle in downtown Calgary.
Caution: poofs of fire, astronauts and the hip hop legend who's a secret science nerd.
1. Flaming Lotus Girls, artist collective
The Flaming Lotus Girls are hot – literally. The group of artists and volunteers make "really, really big" interactive fire and metal art installations to empower. Their work falls somewhere between sculpture and kinetics, and always involves pyrotechnics and crowd interaction — as they invite everyone to become part of the art. They began in 2000 as a group of six women and two men who wanted to design and build sculptural installations. Since then, their collective has grown to well over 100 members.
Why we love them
We love bringing the FLGS to show their creations at Beakerhead. They are a very egalitarian collective who teach artists how to build engineered art and  large sculptures. They once created a 100-metres-long fire-breathing 'Serpent Mother' with 41 spires of fire coming out of its spine and interactive controls that the public can touch. It lays an egg in a magnificent fire show.
What excites you most about your collaboration with Beakerhead?
FLG: We have been fans of the Beakerhead for a long time now. To us, an event like this is an excellent opportunity to share our projects and our group with other makers. When the request came through, we all said "Yes!" After that, we had to figure out how to accomplish the Yes. We knew Beakerhead would help us make it happen. The on-site crew had the best time. We hope to be asked back again.
What does the 'power of the collective' mean to you?
FLG: We identify as a collaborative group more than a collective. Many of us have some background in fabrication, but plenty of us have never soldered, welded, or assembled plumbing before. We've stuck with roughly the same decision process for many years. We do a broad brainstorming session where everyone can spitball ideas, themes, elements, etc. Then we break into smaller groups to flesh out specifics. Then the fun really begins as we decide HOW we are going to create the project. The resulting piece of art can be very different from what was proposed originally, as it relies on our process of 'do-ocracy'. This is two-fold: if you want to build it, then you get to design it; and if you show up and stay involved, then you get to make the decisions.
What do you think is the role of culture and creativity in creating a better future?
FLG: The creative work we do could only be done with many enthusiastic and cooperating hands, and that rewards us with the feeling of tremendous accomplishment. In the spirit of collaboration, a few of us will answer.
One member says the community within our group is like "a warm blanket that wraps you up and makes you feel loved, especially when you are in with both feet and working your volunteer butt off to make the seemingly impossible happen. The enormous communal effort it takes to build and show fire art is what binds us together and is a bright light in our individual lives."
"Fundamentally," muses another FLG, "we all really enjoy making stuff and doing things, and even though you might not love every single person that ever comes around, you can appreciate that that they show up and put in effort."
As for our fans, one member says that watching the faces of our audience and participants light up with excitement when they trigger a poof of fire "brings great joy to the FLG crew".
Another FLG says, "I will never forget the time I watched a couple get married underneath a sculpture that I built. Or the first time I saw an FLG 'poofer' go off, and shrieked along with all the other uninitiated people. Or the time a little girl took a few deep breaths to psych herself up, took the controller from me, looked me square in the eyes, and said 'I am not afraid!' The best part about our community is that we all want the same thing — to push the button just ONE MORE TIME!"
2. Jay Ingram, Co-founder, Beakerhead
It's fair to say the award-winning Jay Ingram is a legend in the world of science broadcasting. An that's what won him the Order Of Canada for his life long work in engaging mainstream audiences in sciences. Jay was the co-host of the Discovery Channel's science show, Daily Planet, for 16 years and the host of CBC Radio's Quirks and Quarks for 13 years. He has written no less than 14 books, three of which earned him Canadian Science Writers' Awards. As a member of the Board of Directors of Beakerhead, Jay plays a hands-on role in the science communications training programs. Oh, and he also happens to be Mary Anne's partner.
Feel the joy
Jay is one of the most important – and most enthusiastic – faces of Beakerhead. As a couple, we are the perfect balance. One of the most exciting things that Jay does for us is host a variety show with the 'Beakerband'. I don't even want to say science show, because it really is just hugely entertaining.
What excites you most about your work with Beakerhead?
Jay: Beakerhead presents ideas in ways that no one has yet done. In 2017 we did a show called 'The Science of Cats and Dogs', hosted by the Beakerhead Band. Over that evening you followed the changes in an ancient wolf's skull over millennia of domestication, watched as a dog trained to detect gibbon poop found some in the audience, listened to 'Memories' sung by Susan Cuthbert from the original Toronto production of Cats, travelled with Michael Kusugak teams, got cat advice from Pam Johnson-Bennet, host of the Animal planet series 'Psycho Kitty', laughed with CBC comedians and finished the evening with the legendary Fred Penner singing, of course, 'The Cat Came Back'. I don't know where else you'd see that!
How do you and Mary Anne work together? She talks about how you bring such differing sides to the project, how she is more "pencil behind the ear!".
Jay: I've never seen a pencil behind her ear! I'm not sure what she thinks I bring to it. To me it's mostly listening and nodding "yes". I do have the occasional idea and the band has been a major feature in Beakerhead from the beginning. So there's that. But that Beakerhead exists at all? That's all Mary Anne.
What does the 'power of the collective' mean to you?
Jay: For me, part of it is that simple and clichéd, "The more eyes read a manuscript, the better." And that is part of it, but the power of the collective also comes from the diversity of cultures, backgrounds and gender and also the willingness of its members to be open-minded about even uncomfortable ideas. Without that openness, the collective doesn't work. So, taking Beakerhead as an example, the amazing core group is always generating ideas, but it works best when everyone has a say in how, or even whether, that idea is developed.
What do you think is the role of culture and creativity in creating a better future?
They've always played a role in shaping the future, but creating a 'better' one? Our record in creating better futures is a little hit or miss. But I do think that creativity is given a chance when there are diverse voices being heard.
Mary has this question for you: "When people marry science and entertainment it can feel awkward, however for some reason you manage to make it work. Do you think it's primarily because you lived in the entertainment business for 20 years? – and what is the magic ingredient to making this stuff work as entertainment not as edu-tainment?"
Jay: It's not so much marrying science and entertainment, it's conversing about something that is science-y. 'Conversing' exactly in the sense that you converse with your friends at the bar. Only you're doing it to a microphone, or a camera. It works better if you're authentic, if you really care about what you're saying. It also helps to be curious, to wonder how things work, whether they're alive or metallic. But why wouldn't you wonder? Mary Anne calls science "The Greatest Adventure Story on Earth" and I agree with her.
Jay's been through a lot in the name of science:
3. David Saint-Jacques, Astronaut, Canadian Space Agency
The next Canadian going into space is a doctor, engineer and astrophysicist. On 20 December 2018, Canadian Space Agency astronaut David Saint-Jacques will fly to the International Space Station on his first mission – to conduct a series of scientific experiments, robotics tasks and test new technologies over six months – with a mission to spark young people's interest in STEM. Follow his mission here.
Epic!
We love astronauts! We even have an astronaut and playful rockets in our branding. So it means a lot to have a relationship with the actual Canadian Space Agency and real astronauts – and not just cartoony ones. The agency have been valuable partners as they also understand that Beakerhead draws broad spectrum audiences and they would like to engage most Canadians generally, not just 'science geeks' in the Space Programme. David is going to be up on the International Space Station this November. A Canadian astronaut only gets up there once every decade it seems.
Mary Anne adds:
"In 2015 we were having this opening show and we wanted David to present a few minutes of text from an elevated scaffolding structure. Being an astronaut, he flash-memorised what he need to say perfectly, climbed without an ounce of fear up to this very high stage, delivered what he needed to do with enthusiasm and mastery – and then managed to convince GZA from Wu-Tang Clan (who was also in the show), to get into this construction crane that we had rigged to look like a rocket. As part of the show we wanted to take them off into the night sky. GZA  had some reservations about getting locked into the harness. Somehow David just managed to talk him into it. Our goal is to try and make David a household name."  
What excites you most about your collaboration with Beakerhead?
Canadian Space Agency: Collaborating with Beakerhead over the past years, we have met with a multitude of passionate people willing to learn from others and to share their love for science and engineering. The Canadian Space Agency is eager to share its passion for creative STEM innovations and working with an organisation like Beakerhead that is as passionate as we are is extremely inspiring.
What do you think is the role of culture and creativity in creating a better future?
Canadian Space Agency: Culture is what brings people together; making space for creativity enables the best minds to think outside of the box and come up with new and innovative solutions. Space missions of the future are dependent on this combination along with the science, technology, engineering and maths to make it happen. Connecting experts and new minds together from diverse backgrounds to share their ground-breaking ideas allows us to create for the future.
4. MakeFashion: Maria and Shannon Hoover
MakeFashion explores the potential of merging fashion with cutting edge electronics – introducing designers, engineers, and makers to new technologies. Launched in June 2012 by Calgarians, MakeFashion has produced over 100 wearable tech garments and showcased at over 60 international events, introducing high-end fashion designers and artists to the exciting world of wearables through a series of informative, hands-on, designer-lead workshops. 
Why we love them
This year we are going to stage the Calgary-based MakeFashion runway show, with gorgeous technology-enabled outfits.  Some of them glitter and shine and are simply beautiful and others have invented sensors and they can tell how you feel. They really push the envelope of tech in fashion.
What excites you most about your collaboration with Beakerhead?
Maria: Our goal and mandate is very similar. I am excited at the possibility of collaborating, our community will be more innovative for it.
What does the 'power of the collective' mean to you?
Maria: Power of the collective means innovating together. Often the word collaboration is overused, but I truly believe our community is stronger when we fill in the gaps for each other and build each other.
What do you think is the role of culture and creativity in creating a better future?
Maria: I have had the opportunity to travel to a few countries and I find culture and heritage have a big part in creativity, we can only build a better future if we foster and use these two words together.
5. Kamala Patel, Medical Researcher, University of Calgary
Chronic disease researcher Dr. Kamala Patel is a Professor in the Departments of Physiology and Pharmacology, and Biochemistry and Molecular Biology at the Cumming School of Medicine at the University of Calgary. She studies the human immune system, namely how white blood cells play into chronic diseases such as asthma. Dr. Patel is known for making an important discovery around the movement of white blood cells.
Feel the joy
Kamala is a legit courageous scientist, allergy researcher – and good sport! Maybe because she is herself married to an artist she has a great attitude and aptitude for working with artists to come up with ways to get broad audiences engaged. One year we turned her lab into a bioluminescence lounge and served cocktails, it was very sciencey and delightful! We need to be able to work with scientists, so when they make time to be involved in public outreach activities at Beakerhead, that is a goldmine for us. We collect those people.
What excites you most about your collaboration with Beakerhead?
Kamala: There is this idea that to be artistic is the opposite of being scientific. Nothing could be farther from the truth. Beakerhead explicitly and joyfully brings together the curious and the creative from arts, sciences and engineering. What I personally have appreciated the most about my collaboration with Beakerhead is having a place where I can join with others to share my passions and learn from theirs.
For example, my team at the Live Cell Imaging Laboratory at the University of Calgary recently worked with a textile artist to create a dialog around allergy and asthma. We looked through microscopes at the immune cells that overreact to pollen and other allergens, as well as those that damage the lungs in asthma. We then used felting to make each of these cells (mast cells and eosinophils, in case you are curious!). During the event, I met members of the community, learned their health concerns and shared my own knowledge and experiences as a researcher. All the while we felted, which is insanely relaxing. It was a great exchange and I think all of us came out of it with new appreciation and knowledge.
What does the 'power of the collective' mean to you?
Kamala: To me the 'power of the collective' is about harnessing our differences in a common purpose. Diversity in thought, expression, background, culture and beyond provides ways to solve problems that otherwise might be missed. Even knowing what the problems are can be challenging when you only have one perspective. If all you have is a hammer, all problems look like nails.
What do you think is the role of culture and creativity in creating a better future?
Kamala: Peter Drucker, a leadership writer, once wrote that culture eats strategy for breakfast. In that context it refers to a workplace culture. I think a culture of kindness, empowerment and respect helps creativity to thrive and innovative ideas to emerge. Yes, the idea that innovation comes from adversity is also true, but if I had to choose, I choose kindness. From looking at Atlas of the Future, it seems the focus is on diverse societal cultures. I think my comments on diversity encompass my thoughts on that!
6. Julie Barton, Specialist, Fine Arts Off Campus, Calgary Board of Education
Julie Barton considers herself a creative collector of artistic voices, visions, perspectives and provocations of every imaginable variety. She  believes that learning in, through and about the arts is an essential way of knowing – and helps thousands of Calgary school children discover ways to live a creative life.
Feel the power
Julie has been a real champion for Beakerhead and the ways that it can intercept with the formal education system. She has helped us to find the most efficient paths inside the Calgary Board of Education. Plus she knows everyone, offering up doors through her connections.
What excites you most about your collaboration with Beakerhead?
Julie: Beakerhead is a team of bold believers in opportunity, possibility and doing things differently. They have the willingness and determination to converge likeminded doers and believers who create on the cutting edge. Beakerheads try things that have never been imagined and are given a time and place to bask in the delight of their invention. Beakerhead is also bound and determined to mine those who are doing these things on their own, sometimes in their own garages and basements, sometimes internationally, and provide a stage to share with and inspire others.
In terms of teaching and learning, Beakerhead provides a fearlessness and freedom for our students and teachers to celebrate the genius of various disciplines and bring them together in exploration and experimentation. It is practices like the ones emerging from Beakerhead that make us realise how in really great design we cannot find success in seclusion, we must work together to move beyond simple function. By providing immersive and interactive opportunities students have the chance to meet people they've never met, see things they've never seen and be inspired to do things they've never done before.
What does the 'power of the collective' mean to you?
Julie: The power of the collective means we do not have to design alone all the time – we lend each other our expertise generously. We can collaborate, converge, collide and it's in these collisions that real beauty and oddities that fascinate and thrill us emerge. The collective is a place ultimately where ideas are shared freely and where we don't have to be 'right' before we begin – instead we can find comfort in ambiguity and taking risks.
What do you think is the role of culture and creativity in creating a better future?
Julie: When we notice deeply, when we slow down and take time to really listen and wonder, we begin to ask more and better questions. When we know what people are thinking about, what really matters, we can start invention and innovation that is relevant. We also don't always have to create for function of course. We need fun and the weird and wonderful to keep us playful and full of laughter. A better future means our body, minds and hearts are perpetually glad we are doing what we are doing… because it's good.
More energetic than a particle accelerator, we spoke to Beakerhead co-founder Mary Anne Moser about bamboozlement, creativity, magic and curiosity. Read her CultureFutures interview here ► FutureLeague: Beakerhead is the world's greatest arts-science smash-up
Main photo: 'Beakernight' by Gilles Thibault