… and into gyms, refugee camps and pirate radio. These 8 colourful projects combine art, creative optimism and street smarts from Lombok to Lagos.
1. Togetherness starts with a tee
Check out the doodles above by New York-based illustrator Jon Burgerman, with dreamscapes by Emmy-winning artist Mike Perry and Supermundane's bold lettering. Top street artists are collaborating with Indonesian school kids on Face This T-Shirts to aid their recovery from the earthquake that hit the island of Lombok in 2018.
► Big name illustrators use art to raise funds
An art festival in Lagos is challenging the notion of art in the white cube. Taking place in abandoned spaces in a troubled zone, 'Iwaya' brings art closer to people who can't afford exhibitions in galleries and museums.
► Shun violence and embrace art
An anonymous 'pirate radio DJ' is sharing positive ideas, encouraging young East Africans to take action to improve their lives. DJ Boyie is so street and stealthy that not even the 19-year-old's own mother knows what he's up to – even though he's operating out of his bedroom in the Nairobi outskirts.
► Introducing… Well Told Story
"Art can transcend the walls of galleries and the walls in the streets, being a powerful tool of social transformation." – Mundano, ARTivist
In São Paulo, people are using the Cataki app to swipe right on cleaner streets and improving the lives of the city's poorest residents. It all started when a graffiti artist 'pimped out' local waste collectors' handmade carts…
► Graffiti papo reto = 'straight to the point'
Lliterally raising the bar on anti-knife crime campaigns, Steel Warriors are melting down confiscated knives and turning them into outdoor callisthenics parks in London: "By placing these parks in areas affected by high levels of knife crime, we can distract younger people and bring them together, building enough physical confidence that they can walk the streets unarmed."
What happens when a reverend, a union network, and a bunch of hip hop legends all start rapping from the same hymn sheet? A Hip Hop Caucus! This unconventional street collective of musicians, activists and local leaders uses the power of hip hop to unite communities who are impacted by injustice.
► Hip Hop Caucus represent the streets
In Gaza's Nuseirat refugee camp, Camps Breakerz crew of b-boys and b-girls are finding a new way to feel free in occupied territory: "We dance for Palestinian unity, for ending division, for breaking the siege on Gaza – by visualising the Israeli walls around the strip."
In one of the world's most dangerous cities, 18 Gangster Museum educates South African youth on the dangers of crime with a creative alternative: "With a collective effort we can work against gangsterism and keep people off the streets."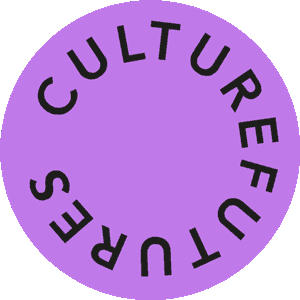 Creative? We want you! #CultureFutures is our storytelling project with Goldsmiths University and the British Council's Creative Economy. Together we're showcasing the artists, curators and collectives who help build a better – and more imaginative – world. Are you a hub of art-ivists focused on social change? Submit projects here.
AtlasAction ► Enjoy this week's AtlasNews? Sign up for a weekly injection of joy.