United States (Kirkland)
A simple sticker can keep fruit fresh for up to two weeks longer, using natural plant compounds and creating a protective layer around the fresh produce.
According to FAO, a third of the world's food is lost or wasted every year, — enough to feed a large percentage of the undernourished population. The pandemic has only aggravated the problem.
But this invention keeps fruit fresh for longer. Malaysian innovator Zhafri Zainudin created a sticker – StixFresh – that can add an extra 14 days of freshness to fruits. The sticker acts in the same way as the natural defence system used by plants against post-harvest diseases. Using 100% natural antimicrobial compounds, the sticker creates a protective layer, slowing the ripening process.
But how do you use it? Nearly all fresh fruit sold is labelled with a sticker at some point along the supply chain. Ryp Labs' business model simply takes existing stickers and applies the formulation to the non-adhesive side – where distributors and producers can feature their branding or barcodes. Once the sticker is attached to the fruit, the chemicals begin to spread, creating a protective barrier covering its surface. By slowing down the rotting process itself, StixFresh can significantly extend the freshness and shelf life of produce.
Inventor Zhafri Zainudin applied the formula for the first time on his friend's fruit stall in a market near Kuala Lumpur, Malaysia, after countless experiments. In 2016, after years of research and testing, Zainudin's team successfully re-purposed the natural defences of plants to fight post-harvest disease.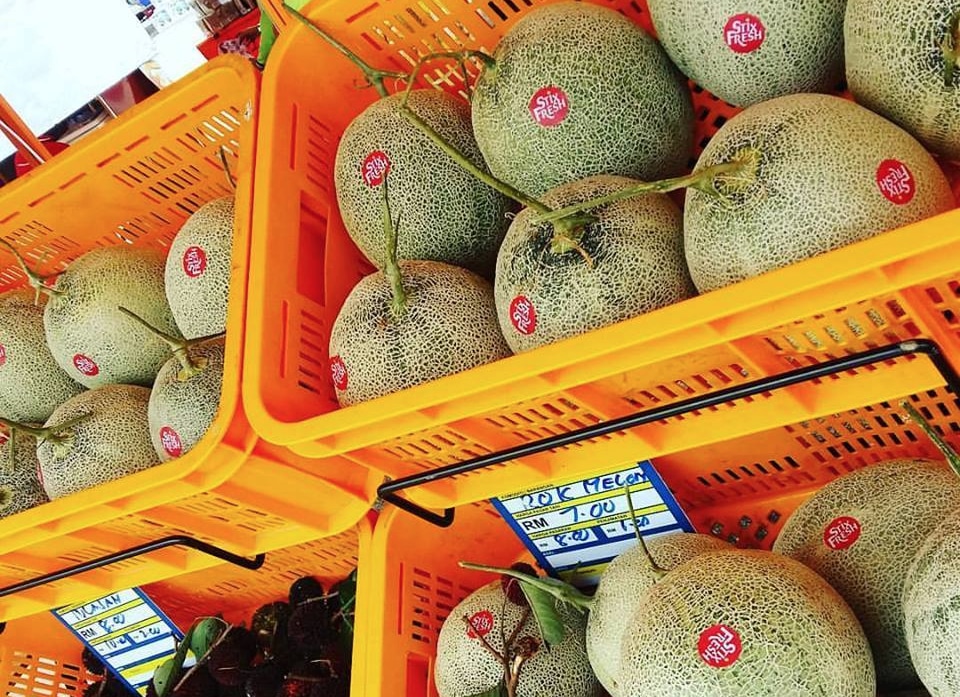 For now, the stickers work best on pears, mangos, avocados, dragon fruits, kiwis, oranges and other citrus fruits, but the company is hoping to extend the process to vegetables and berries, developing other product formats, such as sachets or sheets, that can be placed in the clamshell.
StixFresh stickers could tackle food waste and hunger by extending the fruit's life before it goes bad, giving it more time to get to consumers and keeping it sweet and juicy with zero chemicals.
AtlasAction: Foodie? Check out our food and farming projects on the Atlas!
Project leader
Zhafri Zainudin, founder and inventor; Ahmed Moody Soliman, CEO
Support the Atlas
We want the Atlas of the Future media platform and our event to be available to everybody, everywhere for free – always. Fancy helping us spread stories of hope and optimism to create a better tomorrow? For those able, we'd be grateful for any donation.
Please support the Atlas here