United States (Green Island)
Can mushrooms be the platform we build the future on? We've used mushrooms as food for thousands of years, but what happens if we look at this organism as a material?
Tired of the amount of plastic piling up around the planet as well as the treatment of farm animals, New York-based engineer Eben Bayer began growing mycelium in Central Vermont in the noughties – an idea that led to the foundation of Ecovative Design in 2007: "I use biology to solve important environmental challenges by growing safe and healthy new materials as well envisioning creative ways to use natural technology at industrial scales," he explains.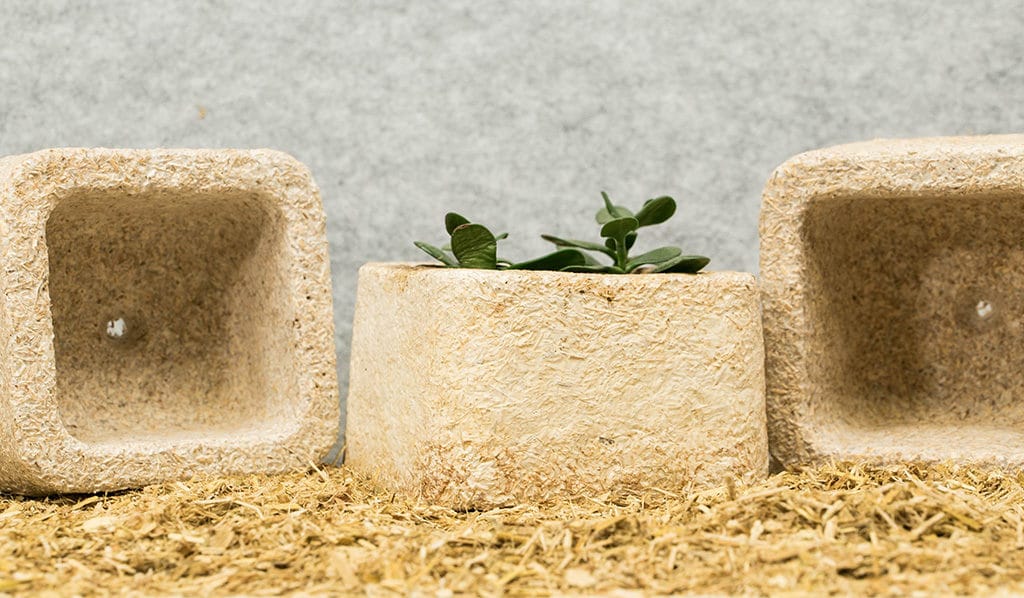 The startup takes mycelium (the root structure of mushrooms) and creates incredible, 100% compostable alternatives to plastics, leather, styrofoam packaging, meat and more. Rather than being reliant on petroleum, these products use local feedstock from crop waste such as seed husks and woody biomass, which means the material can be grown anywhere.
compostable materials 

materials that have been certified to break down completely into non-toxic components (water, carbon dioxide, and biomass) that will not harm the environment, given the right conditions
Ecovative has currently developed three platforms around it: MycoFlex in which flexible mycelium provides sustainable alternatives to everything from plastics to leather; MycoComposite uses mycelium serves as biodegradable packing material, and Atlast Food Co with mycelium serving as 'edible scaffolding' for meat replacement. 
Starting with their bacon product, Atlast has managed to create the taste and texture of meat with mycelium, introducing the world's first whole-cut, plant-based meat —and using a fraction of the water and land required to raise its pork counterpart.
Instead of raising pigs in pastures, they grow mycelium via indoor farms to create delicious cuts of what they call "MY super ingredient." They are able to make mushroom meat that competes with traditional meat cuts in both texture and flavour without complicated added ingredients. They sell this super ingredient directly to other food companies so more people can get tasty mycelium-made whole-cuts in their hands and on supermarket shelves.
Ecovative first introduced this mycelium technology in 2007, when there were no mycelium products or mycelium materials. They created this entire new branch of science back then. Now, with more than 40 patents in 31 countries, most mycelium composites and materials are actually made under license from Ecovative.
AtlasAction: If you want to taste the "bacon without the oink", follow My Eats. If you want to discover the many applications of Ecovative mycelium, click here, and if you want to redecorate your home, enter Ecovative Interiors and discover healthy sustainable interior products like wall tiles, furniture and lights.
Bio
Journalist and blogger, he has worked as an editor for several travel, nature and science magazines for the last 20 years.
Project leader
Eben Bayer & Gavin McIntyre, co-founders
Support the Atlas
We want the Atlas of the Future media platform and our event to be available to everybody, everywhere for free – always. Fancy helping us spread stories of hope and optimism to create a better tomorrow? For those able, we'd be grateful for any donation.
Please support the Atlas here