Catalonia (Igualada)
Eixarcolant is propelling us towards a future in which eating native "weeds" and cultivating local varieties of vegetables and forgotten crops is the new normal.
Have you ever considered eating a sandwich with a fresh wild rocket sauce instead of bottled mustard? What about a nettle omelette? While doing so might have been nearly unthinkable a decade ago, in Catalonia there's been a shift in the way urban flora is thought of, thanks largely to a collective called Eixarcolant.
Since 2016, this grassroots group are pushing for a societal shift in how we interact with, produce, commercialise and consume native wild plants and traditional varieties of crops, while ensuring equity, fairness and ethical principles. The name of the project, ''Eixarcolant'', stems from a Catalan term for pulling up weeds, only in their case those "weeds" are no longer considered invasive trouble-makers but useful, sustainable and nutritious instead.
Marc Talavera, a founding member of the collective, explains that the project was inspired by the lack of coherence in today's agri-food sector. ''Here in Catalonia, we have an incredible food heritage that we don't use! Why do we have to look for products on the other side of the world that are the same as ours? For example, instead of quinoa, we could consume white wheat – which is almost the same – or instead of eating chia we could make use of flax seeds!''
To help us stop overlooking the nutritious properties of the foods growing between the cracks beneath our feet, Eixarcolant organizes different workshops that also teach growing and harvesting techniques. "We believe that by sharing knowledge and being transparent we can foster broader participation in the sustainable food system we want," adds Talavera.
He admits being very proud of the great interest the project has awoken in the local public and in the resulting diversification of consumers' demands. Talavera believes Covid-19 has played a key role in the increasing acceptance of their mission. "The pandemic has been an eye-opener for many. During lockdown we could see the 'urban green' sprawling amidst the concrete! Or we realised that we could plant our balconies. I think becoming aware of the huge biodiversity we have on our streets is definitely an important first step to become more supportive of the management of the urban flora."
One of the collectives' next goals is to develop a system of traceability using QR codes in order to further facilitate the link between consumers and producers. Moreover, "thanks to this system consumers will be informed about the origin of their products, ensuring genuine sustainability. They'll be able to see the sales margins as well and, as we are a non-profit, any money left over from our operations is reinvested in the association, which we think is a nice way to keep scaling up the initiatives."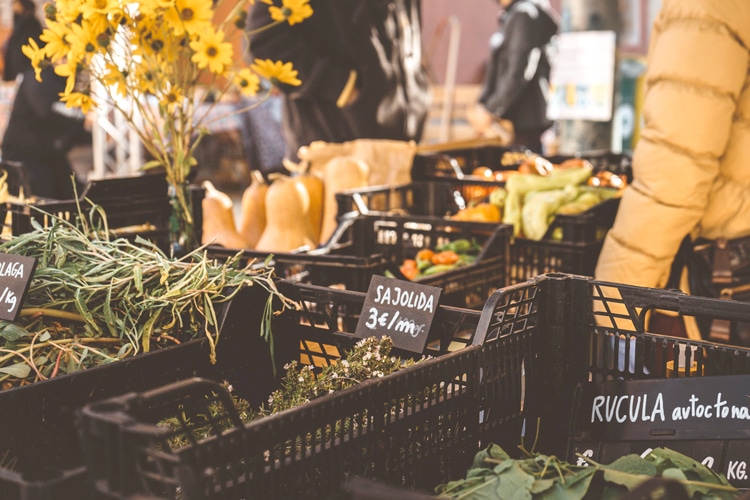 The Eixarcolant community invites us all to follow their modern approach to ethnobotany, whether we're in cities or in the countryside, in restaurants or in grocery stores, or just grabbing a tasty snack from the cracks in our concrete jungles. The nutritional properties of flowers, chards, or borages are immense, they emphasize once again, and "it's definitely worth your while to give them a try and untap their potential once again." The more people join in, they say, the closer we'll be to food sovereignty.
AtlasAction: While most of their content is in Catalan, they do ship their incredibly informative books and seed packets internationally. If you do happen to live in Catalonia you can join the collective and if you own a restaurant or grocery store you can support Eixarcolant by buying their greens and ecological products.
Bio
Paula Castillo is an oceanographer, sustainable development master student and reporter based in Barcelona. Her interests include sustainability, nature conservation, regional and international ocean governance and culture.
Project leader
Marc Talavera Roma
Support the Atlas
We want the Atlas of the Future media platform and our event to be available to everybody, everywhere for free – always. Fancy helping us spread stories of hope and optimism to create a better tomorrow? For those able, we'd be grateful for any donation.
Please support the Atlas here