Mexico (Guadalajara )
Two Mexicans have created an eco-friendly leather made from cactus to help save the environment. They want to reduce animal deaths, save water and change the local textile industry.
Anything that can be made out of classic leather can also be made out of the plant-based Desserto leather, a material is a sustainable alternative that's chemical-free, partially biodegradable and requires very little water to produce.
Adrián López Velarde and Marte Cázares, both hailing from Mexico, had the idea after working in the furniture automotive and fashion industries – where they identified that the problem of environmental pollution was serious. As a result, they were genuinely interested in reducing environmental impact, so they decided to leave their jobs and start Adriano Di Marti, a company to focus on developing Desserto, which nowadays is known as cactus or nopal vegan leather.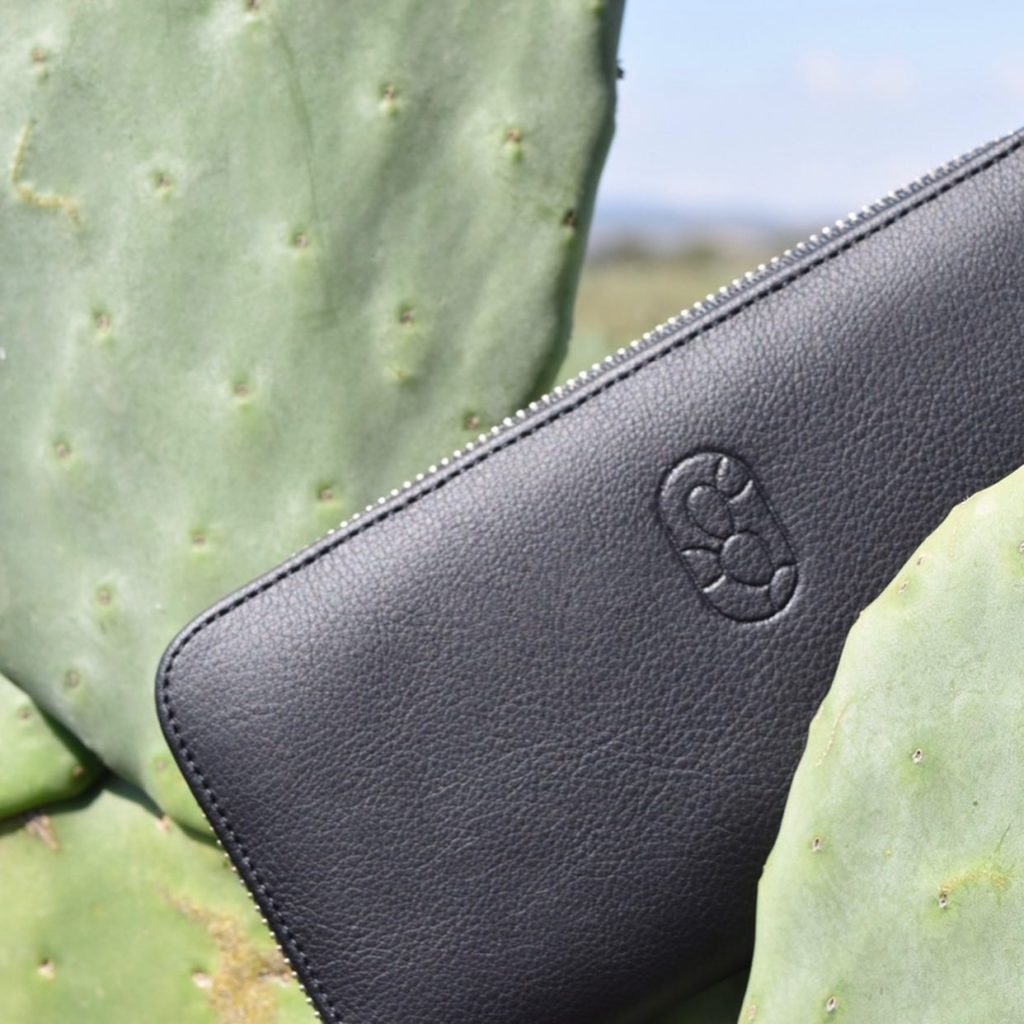 It took them about two whole years until they finally finished creating their marketable cactus leather in July 2019. Designed to meet the technical requirements of the automobile, fashion and furniture industries, the faux-leather breathes and stretches just like animal leather, is partially biodegradable and free from PVC, phthalates – and other dangerous chemicals and binding agents that make things flexible. It's elastic but strong, breathable, supple, soft to touch and highly customisable.
Made from prickly pear cactus, the vegan leather requires very little water to produce, and the cactus itself doesn't need water to grow. Adrian and Marte grow their cactus in fully organic plantations located in the state of Zacatecas, with no herbicides or pesticides, using only rainwater. And all remaining organic material is exported or sold domestically to the food industry.
The 'nopal' prickly pear cactus grows across Mexico, and the company already owns additional land in anticipation of increasing production. As the use of alternative materials becomes more widespread, expect to see many more environmentally-friendly approaches.
This cactus based alternative to leather has a minimum of a ten-year life span, and its innate flexibility could help reduce waste in production in any industry. Recently it won the Good Design Award Gold Accolade in Australia's International Good Design Awards 2020 in the 'Fashion Impact' category in recognition for outstanding design and innovation.
Finding a green, sustainable alternative that sucks up carbon dioxide instead of producing it, and which can give us truly cruelty-free, long-lasting leather, seemed like a pipe dream just a few years ago. Several brands have now launched their products with Desserto materials, and the hope is that this vegan leather will be adopted by more brands that will prove just how well it can compete with traditional, animal-based products.
AtlasAction: Subscribe to the Desserto newsletter and stay updated.
Project leader
Adrián López Velarde & Marte Cázarez, Co-founders
Support the Atlas
We want the Atlas of the Future media platform and our event to be available to everybody, everywhere for free – always. Fancy helping us spread stories of hope and optimism to create a better tomorrow? For those able, we'd be grateful for any donation.
Please support the Atlas here