Germany (Berlin)
As 6 million trees are cut down every day, Ecosia wants to show that with a sustainable social business model and community engagement, it is possible to reverse the tide of deforestation.
The search engine uses 80% of its profits from search ad revenue to fund reforestation projects in the world's most threatened biodiversity hotspots, helping the environment and empowering local communities at the same time.
Ecosia lets people all over the world choose to turn a daily habit, that of searching the web, into a force for good. The tree counter acts as a simple and constant reminder to all our users that even the smallest actions and choices can have a real impact. What is innovative about Ecosia does not lie in the development of any new products or services, but rather in that it applies a social business model to an existing market (the search market is worth $70 billion a year) and thus turns searching the internet into a means to a greater end rather than an end in itself.
"With something as unrelated to the environment as a search engine, we can plant millions and hopefully soon billions of trees, without asking for a single donation from any individuals, organisations or governments. All this just from choosing to do something good with your profits for the benefit of the whole planet."
Since servers used to run the web need a lot of power, in 2017 Ecosia decided to build its first solar energy plant to ensure that its servers would be run on 100% renewable energy. By 2020 they had already planted over 80 million trees and plan to fund many more reforestation projects to plant millions of more trees this year.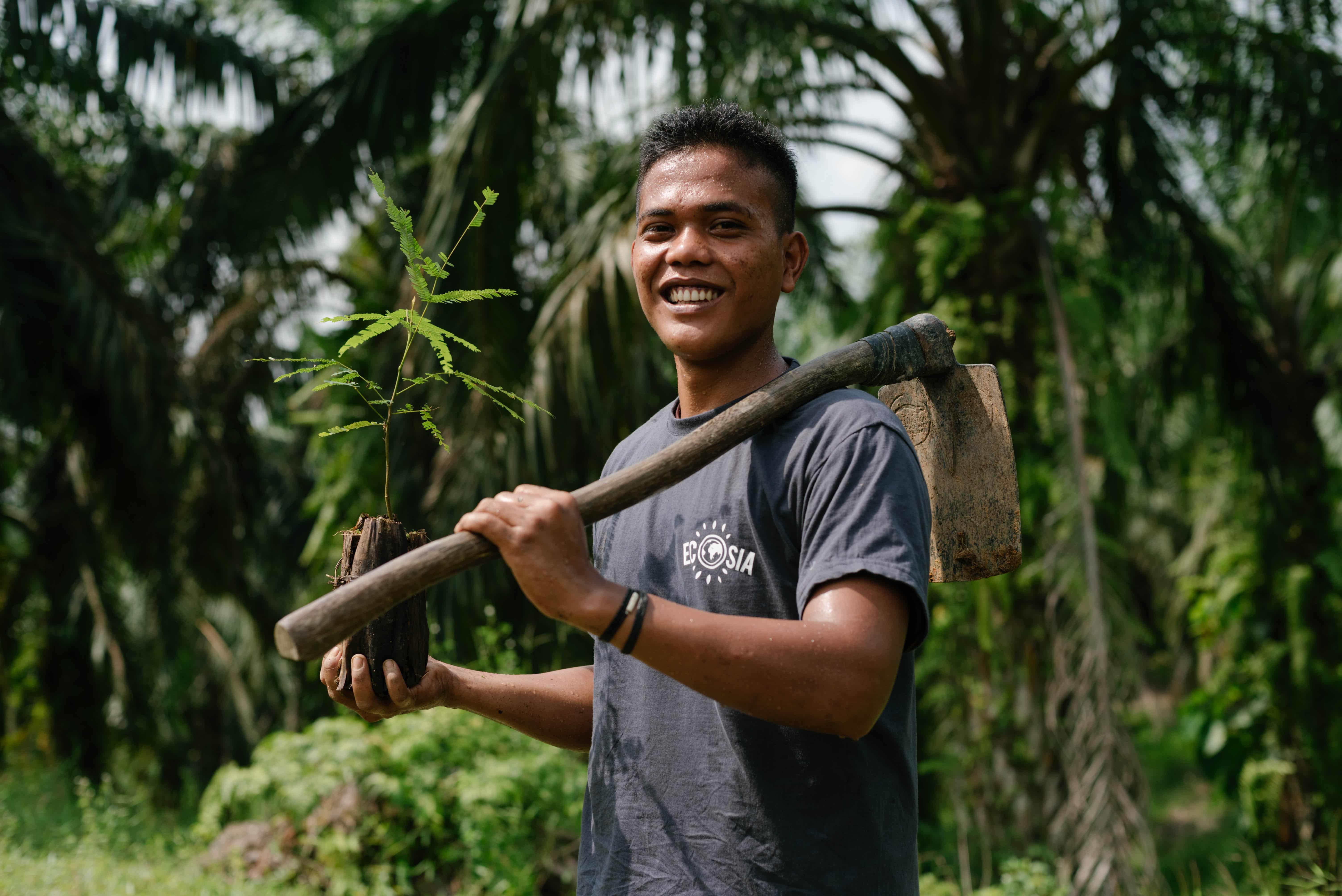 Ecosia had one clear New Year Resolution in 2020: "planting more trees than ever before". 2019 was a historic year for climate justice. Climate news was both exasperating and inspiring: from the Amazon Fires to Greta Thunberg and Fridays for Future. But 2019 was also the year of the trees. Tree pledges have appeared everywhere, from the Ethiopian government's call to plant trees, to the "trillion tree campaign" by Plant-for-the-Planet or Mr. Beast's and #TeamTrees' reforestation challenge.
In 2020, millions more people switched to Ecosia to take action against the climate crisis, helping reach a total of 111 million trees.
"We hope to become recognised as an alternative search engine by all the major browsers including Chrome, Firefox and Safari. This would be a huge step in propelling us forward to reaching that one billion trees financed milestone."
AtlasAction: Make Ecosia your defualt search engine here.
Project leader
Christian Kroll