Catalonia (Barcelona)
Primary school pupils and beach strolling enthusiasts have turned into leading allies for scientists fighting problems in marine ecosystems.
These are the "sea watchers" who give name to the citizen platform which investigates the current state of the seas, especially the Mediterranean.  It consists of a meeting point between citizens and scientists, where the public can share marine observations reflecting changes occurring in biodiversity, the invasion of exotic species, global warming effects and pollution.
Founded in 2012, Sea Watchers (Observadors del Mar, in Catalan) is a platform coordinated by the Institute of Marine Sciences (ICM-CSIC) in Barcelona, where experts from various national and international research centres take part, confirming and commenting on the findings received. Its website has become a place where citizens can work with scientists, with the aim of generating new knowledge through collaboration.
For Joaquim Garrabou, researcher at the Spanish National Research Council (CSIC) and scientific coordinator of the platform, the project is based on three main principles: "generating new information, raising citizen awareness of environmental issues which affect the sea, and promoting dialogue between society and the scientific community."
Many problems affect marine fauna and flora, and probably the most important of these is climate change, which encourages the spread of species that develop in warm waters and threatens the viability of species that prefer cold waters. Within the Sea Watchers platform, the project "Climate fish" invites voluntary divers and free-divers skilled in identifying fish to contribute to and monitor the profusion of coastal species.  An international team of scientists is studying the distribution of climate-sensitive fish, and the data collected by citizens from various Mediterranean countries will help them to analyse the effects of climate change on fauna.
There are 15 other projects of citizen marine science like this one, built into the Sea Watchers platform. These initiatives invite citizens to observe the sea and coast closely, as they discover: "Jellyfish Alert," warning of the presence and abundance of this species along the coast; "Seabirds," encouraging better knowledge of their habits and studying conditions which promote their presence; "Decapod Crustaceans" inviting watchers to take photos of crabs, shrimps and other species along the beach; "Invasive Algae," monitoring the presence and proliferation of foreign algal species and ensuring their traceability; or "Marine Litter," reporting on waste accumulated on the seabed and studying its impact on its surroundings.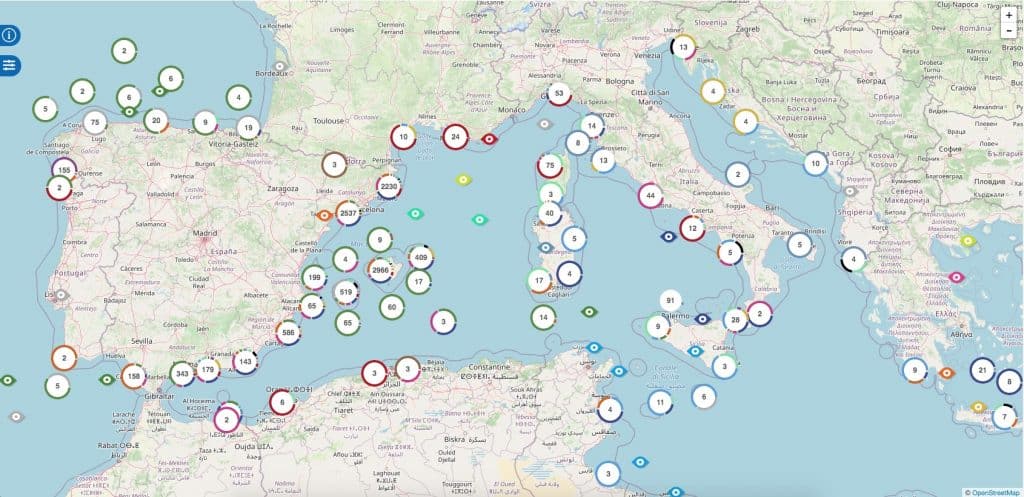 Another problem which the platform faces is plastic, given that more than 60% of waste which builds up in this planet's seas and coasts is plastic.  This material is very persistent and, what is more, tends to fragment into increasingly small particles known as 'microplastics' that have already entered the food chain, since some marine organisms confuse them with food. The project "Microplastic Watchers" is working on the diagnosis and awareness raising of this issue, involving Sixth Form, secondary and primary school pupils, but also research centres and institutions such as the Maritime Museum of Barcelona, the Institute of Marine Sciences (ICM-CSIC), the Blanes Centre for Advanced Studies (CEAB-CSIC) and the Balearic Islands Coastal Observing and Forecasting System (SOCIB).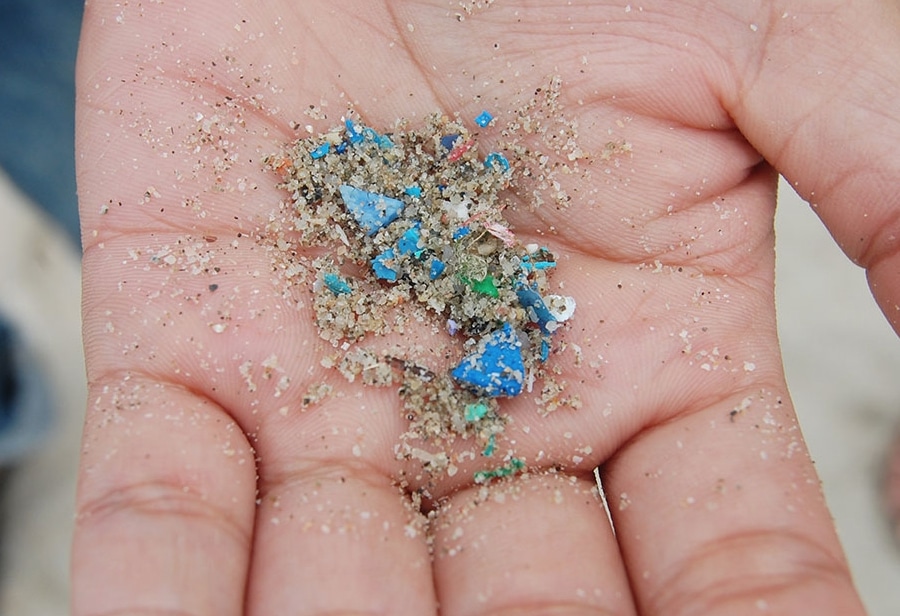 In 2016 the Sentinel Observatory Network was launched, reaching along the whole of the Iberian and Balearic coastline. This network is made up of diving clubs, sports and professional associations, as well as voluntary groups, all organisations which know their territory well, and which in many cases have already detected changes in their environment.
The sea watchers, who right now amount to over 3000, provide essential data for the basic knowledge of many species that can prove important in project management.  But Garrabou is careful to point out that "citizen science projects can never replace scientific research. Investment in research must therefore continue." A society which is increasingly conscious of problems with its seas will probably end up choosing political representatives who are more conscious of the need to invest in researching and protecting the natural environment.
AtlasAction: If you belong to an educational centre, an association or another group, get involved in some of the research and monitoring projects. If you are a sea lover, join the network of Sea Watchers here to discover how you can help.
?️AtlasEvent: Dr Joaquim Garrabou will join Fixing the Future Festival ► Grab your tickets.
Project leader
Joaquim Garrabou, scientific coordinator
Partners
This project has been selected as part of NatureFutures, a new storytelling project that maps the innovations in wildlife, biodiversity and citizen science and the biologists, engineers, designers and entrepreneurs behind them. Atlas of the Future is excited to partner with the Government of Catalonia.
Support the Atlas
We want the Atlas of the Future media platform and our event to be available to everybody, everywhere for free – always. Fancy helping us spread stories of hope and optimism to create a better tomorrow? For those able, we'd be grateful for any donation.
Please support the Atlas here