United Kingdom (Egham)
"We know we're in the middle of an extinction crisis but we still know remarkably little about which species live where. If we're genuinely going to try and bend the curve on biodiversity loss, we have to know where we're starting from", Kat Bruce, Founder of NatureMetrics
NatureMetrics has one mission: to help solve biodiversity loss with better data. To them, a scoop of murky pond water is liquid gold. With just one sample of marine or freshwater they can gather information about thousands of species that use the waterbody to live, eat and bathe. How? By using eDNA (environmental DNA) methods to capture the "fingerprints" animals leave in their environment. Basically, when an animal swims through the water, slurps away at its edges, or – to put it politely – leaves its bodily liquids there, it leaves a genetic trace of itself. Through sophisticated lab analysis, NatureMetrics can detect this animal (and all of its local friends and foes), and through this, give a complete picture of the biodiversity in the area. 
Why do we need better biodiversity data? Well, conservationists and biologists currently rely on time- and skill-intensive data collection methods, typically needing to see, hear or even catch the target organisms in order to identify them. This provides limited data on just a handful of species, leaving huge gaps in our knowledge about broad biodiversity loss. It is difficult to measure the changes that are happening in ecosystems and, therefore, to know whether the actions they're taking are making a difference or not. 
In contrast, NatureMetrics can use eDNA to create a rich picture of life in specific ecosystems. For instance, their work in the Peruvian Amazon with WWF-Peru initially focused on manatees and pink river dolphins. But through analysing 160 samples of water collected over 1,000 kilometers of Amazonian rivers, they identified 675 further species and their distributions, from jaguars and monkeys to catfish and bats.
This new approach is revolutionising conservation research by making eDNA data collection accessible to all. It's as simple as collecting some water and passing it through a small filter, before sending the filter off to their UK lab. The NatureMetrics sampling kits include a non-toxic preservative solution  that stabilizes the DNA, meaning there is no need for cold storage or battery-operated devices. This is crucial for collecting data in really remote areas, such as rainforests. As Dr Natalie Swan, Conservation Project Manager for Latin America at NatureMetrics, highlights, "this is an incredible new tool to obtain a much more comprehensive amount of data in a short space of time, without requiring teams of specialists to spend weeks in the field. As a biologist, I spent many months in the Amazon rainforest surveying all sorts of species, but in all my time there I would have seen only a tiny fraction of what we can now detect from a simple water sample. It's an absolute game-changer."
NatureMetrics is democratising the collection of biodiversity data. As Dr. Swan highlights, such easy sampling means that "we can put kits directly in the hands of people living in places all over the world. Whether it's local community groups, park rangers, local contractors, or even school children." This means that those who live in and around natural areas can be involved in the data collection process, harnessing the power of a global community and offering locals access to conservation training. Dr Swan sums it up: "as conservationists, we know that successful conservation must involve local people – you can't protect an area without engaging with the communities living there. Data is useless on its own, but when it is placed in the hands of citizens, it empowers them to take action." 
This allows anyone – not only conservation organisations, but government bodies, businesses, and local community groups – to begin to identify key biodiversity areas and more accurately measure the impact of their conservation efforts or commercial activities. In the end, this results in one thing: better designed, more targeted conservation strategies to mitigate biodiversity loss.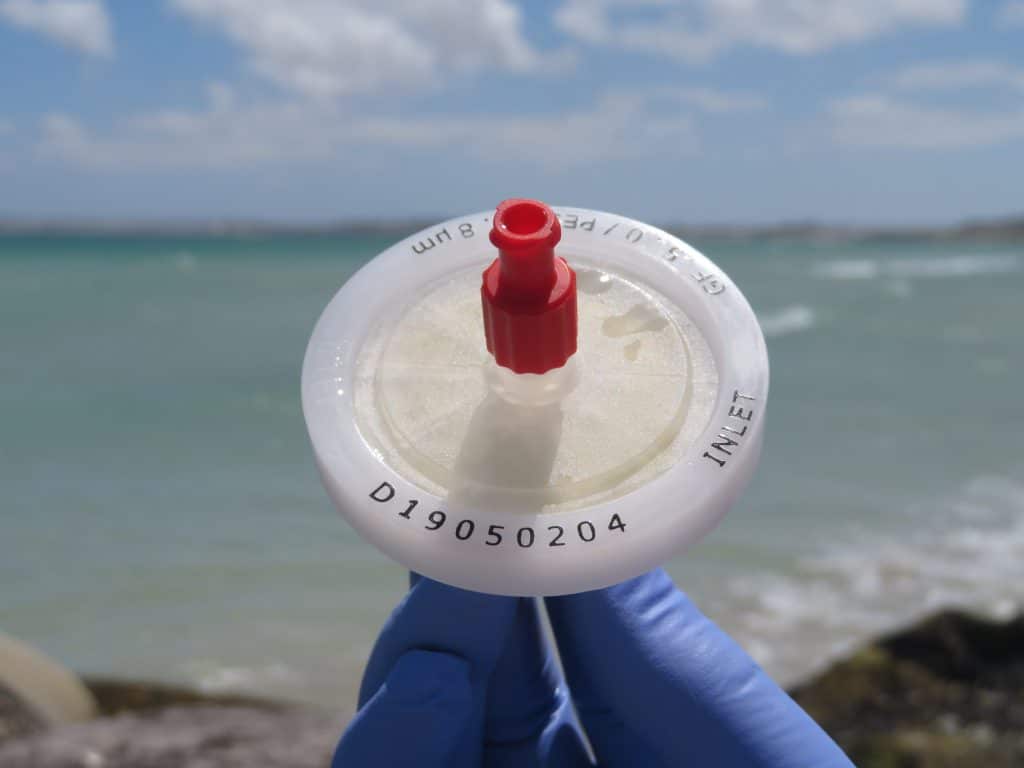 To that end, NatureMetrics have just launched the eBioAtlas programme with The International Union for Conservation of Nature (IUCN). Their ambition is to collect 30,000 samples in the parts of the world that are most threatened by climate change and biodiversity loss, including the Amazon, the Niger Delta, and the Ganges rivers, with the aim of mapping freshwater species across the world in the next three years. Their ultimate objective is to create a global data layer of freshwater biodiversity so that conservationists can determine where they need to focus research and conservation efforts. 
NatureMetrics is helping to set industry standards so that eDNA methods become more widely used for biodiversity monitoring. Ultimately, they are working towards creating "ecosystem data metrics", using big data gathered via eDNA methods to visualise the overall health of ecosystems. 
AtlasAction: buy a NatureMetrics Citizen Science Kit (UK-only!) and map the biodiversity in your local area. Are you an organisation that has to carry out environmental impact assessments or you simply want to mitigate biodiversity loss in your local area or work? Get in touch with NatureMetrics here.
Bio
Eco-feminist, salsa amateur and balcony-gardener. Policy officer and freelance writer for all things urban and future-focused. Often found talking to my plants.
Project leader
Kat Bruce, Founder of NatureMetrics
Partners
This project has been selected as part of NatureFutures, a new storytelling project that maps the innovations in wildlife, biodiversity and citizen science and the biologists, engineers, designers and entrepreneurs behind them. Atlas of the Future is excited to partner with the Government of Catalonia.
Support the Atlas
We want the Atlas of the Future media platform and our event to be available to everybody, everywhere for free – always. Fancy helping us spread stories of hope and optimism to create a better tomorrow? For those able, we'd be grateful for any donation.
Please support the Atlas here