United Kingdom (London)
🎫 AtlasEvent ► Meet Agamemnon Otero at Fixing the future 2019 in Barcelona.
"If you want to be Che Guevara, stop walking around pointing to what's bad. Want to be a true revolutionary? Rip up the paving slabs, plant a garden and cover your roof in solar panels."
Energy Garden is the world's first city-wide combined community energy and community gardening project.
Over the last three years, Energy Garden has supported communities across London to transform 33 Overground train platforms and stations into thriving gardens and food growing plots. Solar energy provides on-site renewable energy for lighting, water pumps and other small scale station amenities. Moving forward, the Energy Garden programme will be supported financially through the sale of solar energy.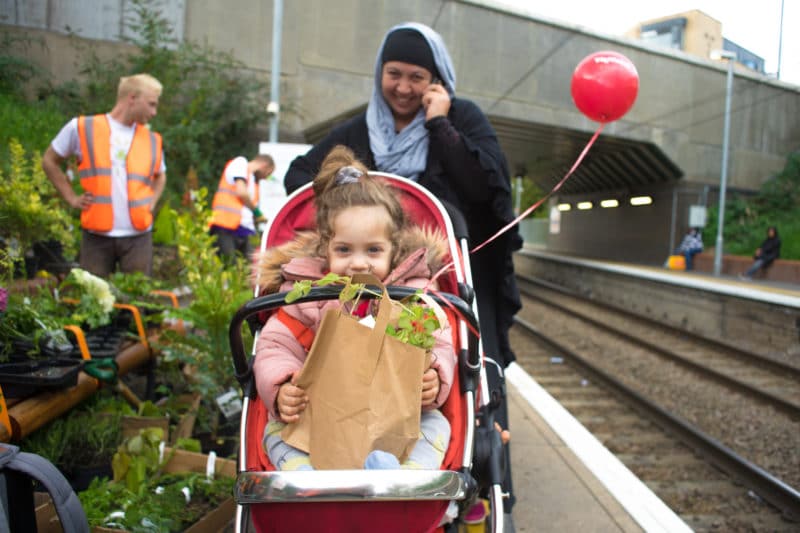 Energy Garden has four main pillars: air quality, biodiversity, horticulture and renewable energy.
The Energy Garden aims are to add beauty to London Overground Stations, support community and individual positive activism, increase awareness of renewable energy generation, create and maintain community gardens, inspire community youth through employment opportunities and internships and help to address food and energy inequalities in London, and create a legacy fund to sustain the gardens in the long term. Check out this map of all the Energy Gardens.
AtlasAction : Get involved with a garden near you. Pledge your support.
🎫 AtlasEvent ► Meet Agamemnon Otero at Fixing the future 2019 in Barcelona.
Project leader
Agamemnon Otero, Founder & CEO
Support the Atlas
We want the Atlas of the Future media platform and our event to be available to everybody, everywhere for free – always. Fancy helping us spread stories of hope and optimism to create a better tomorrow? For those able, we'd be grateful for any donation.
Please support the Atlas here