France (Marseille)
Despite artisan know-how stretching back to ancient times, independent clothes makers around the Mediterranean now struggle against powerful global brands to survive.
This mismatch, worthy of David and Goliath, has slashed markets for traditional fashion in countries like Tunisia. "Some Tunisian artisans do not have enough orders [to continue operating], which means that their incredible know-how disappears," said Alexia Tronel, co-founder of non-profit ITINÉRANCE, a Marseille-based association for sustainable fashion.
Not a moment too soon, ITINÉRANCE is equipping specialty textile workers with the commercial slingshot to take on Goliathan international companies. The association identifies artisan communities, assists with designing a limited release clothing range, and provides access to new markets. In its first two years, ITINÉRANCE has empowered female textile workers in Greece and Tunisia — and, with support snowballing behind the initiative, plenty more countries should follow.
In 2018, Tronel and Caroline Perdrix co-founded ITINÉRANCE as a non-profit, parallel operation to Atelier Bartavelle, the duo's French fashion label. So far, the ITINÉRANCE project has moved from Greece (2018) to Tunisia (2019), where Tronel and Perdrix learned and advised on how to improve the commercial viability of handcrafted, traditional textiles. "We have identified countries where traditional crafts are declining and being replaced with industrialised textiles, which have a damaging environmental and social impact," explained Tronel.
To tackle this worrying trend, ITINÉRANCE provides its partner communities with B2B (business-to-business) and / or B2C (business-to-consumer) support. The B2B operations allow established artisans to gain brand exposure, while ITINÉRANCE can sell garments for unincorporated textile collectives under a B2C arrangement. In all instances, ITINÉRANCE showcases traditional craft and skill that might otherwise have gone unnoticed and unrewarded. The weavers of Guermessa, a remote town in southern Tunisia, held a successful ITINÉRANCE exhibition in Tunis at l'Institut Français de Tunisie. Over in Greece, Tronel and Perdrix's spiritual yiayias (grandmothers) appeared on a national TV channel, beaming widely.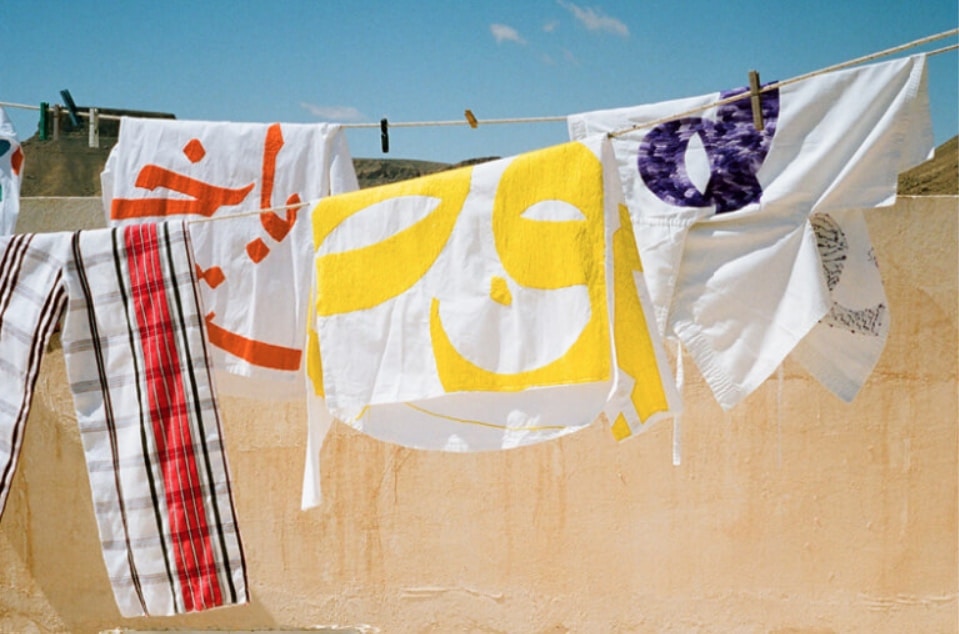 Away from the glamour of opening night parties and media broadcasts, ITINÉRANCE captures the precision and intense labour that goes into "slow fashion" manufacturing. Craftswomen star in ITINÉRANCE's photo shoots, podcasts, and video documentaries — all of which promote a deep reverence for the high-quality clothes that the ladies produce.
The ITINÉRANCE project deliberately empowers women from marginalised communities by offering not just recognition, but also the prospect of sustainable livelihoods. According to Tronel, all partner artisans who collaborate with ITINÉRANCE receive wages that are 50% to 100% higher than their normal earnings. Fair compensation allows female artisans to gain autonomy and support their communities, while also working around their family commitments.
Moving forward, this economic objective presents challenges for ITINÉRANCE. "We need to find a business model that makes these wage increases more sustainable," said Tronel. To this end, ITINÉRANCE became an official non-profit, and has already attracted partners including the French Ministry of Culture, the Benaki Museum, and the EY Foundation.
This year, they co-create with students in textile design from the École des Arts Déco in Paris, in collaboration with the Museum of European and Mediterranean Civilisations of Marseille (MUCEUM). The students work about the codes and languages of the ex-votos, from the concept to the production of their own amulet. Through material creation, textile design will create a lucky charm, a talisman. As contemporary artisans, the students become "creative artisans".
AtlasAction: Follow ITINÉRANCE on Instagram for updates.
Project leader
Alexia Tronel, founder
Support the Atlas
We want the Atlas of the Future media platform and our event to be available to everybody, everywhere for free – always. Fancy helping us spread stories of hope and optimism to create a better tomorrow? For those able, we'd be grateful for any donation.
Please support the Atlas here