United States (New York)
TômTex uses shellfish waste to create a sustainable alternative to harmful leather practices.
Designer Uyen Tran may have developed TômTex as her Master's thesis at Parsons in New York City, but her inspiration came from her home country of Vietnam. Uyen and her business partner Atom Nguyen are from Da Nang, Vietnam, one of the world's largest synthetic and animal leather manufacturing centers. 
Because of the toxic leather tanning and dyeing process, Vietnamese people quip that next season's trending colours can be predicted through the colours of the local rivers. But tanning leathers and making synthetic petroleum-based leathers do more than harm water resources. Atom cited a study that found that tannery workers have a 20-50% increased likelihood of cancer. Therefore TômTex can provide more than a sustainable alternative to harmful leather practices and create a safer working environment for employees.
As a coastal city, Da Nang exports a lot of seafood. TômTex estimates that the food industry generates 6-8 million tons of shell food waste every year. Uyen wondered if this huge amount of waste could be a resolution to the harm of leather. She believes "the way we humans deal with waste is clumsy and disorganised. Nature, on the other hand, feeds waste back into the ecosystem, regenerating new life from organic materials people would ordinarily discard." She worked to replicate this natural pattern. She contacted companies in Vietnam that gather seafood waste to extract chitin, a fibrous polymer found in the carapaces and exoskeletons of marine life. 
By combining the chitin with her daily coffee waste, Uyen produced a natural brown, 100% biodegradable material now known as TômTex. Unlike natural leather, which is permanently altered during the tanning process to be averse to decomposition, Tran's material can be biodegraded naturally or re-fed into the production process to make new TômTex material.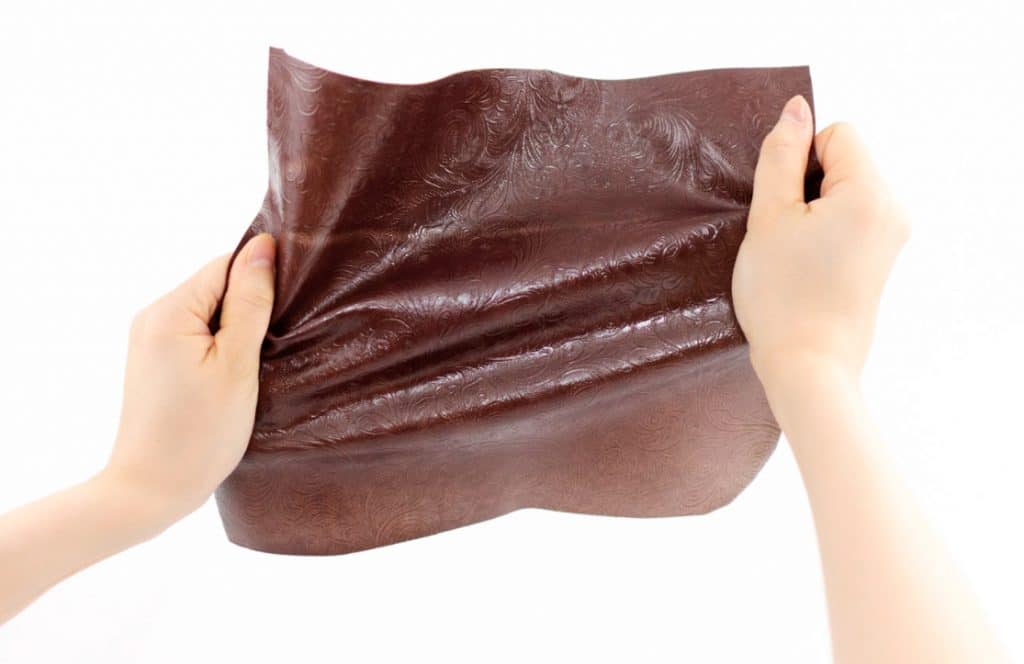 The company says they hope their product will help consumers consider the life cycle of materials, "The world is running out of raw materials, so we want to repurpose waste into a new, accessible bio-material for everyday life to help people better understand the problem and contribute to making a positive impact."
The leather-like material is capable of replicating exotic animal skin textures and can take on new, inventive patterns so it holds the potential for wide range use. TômTex is currently under research and development and looking for performance metrics feedback from brands to help navigate their future.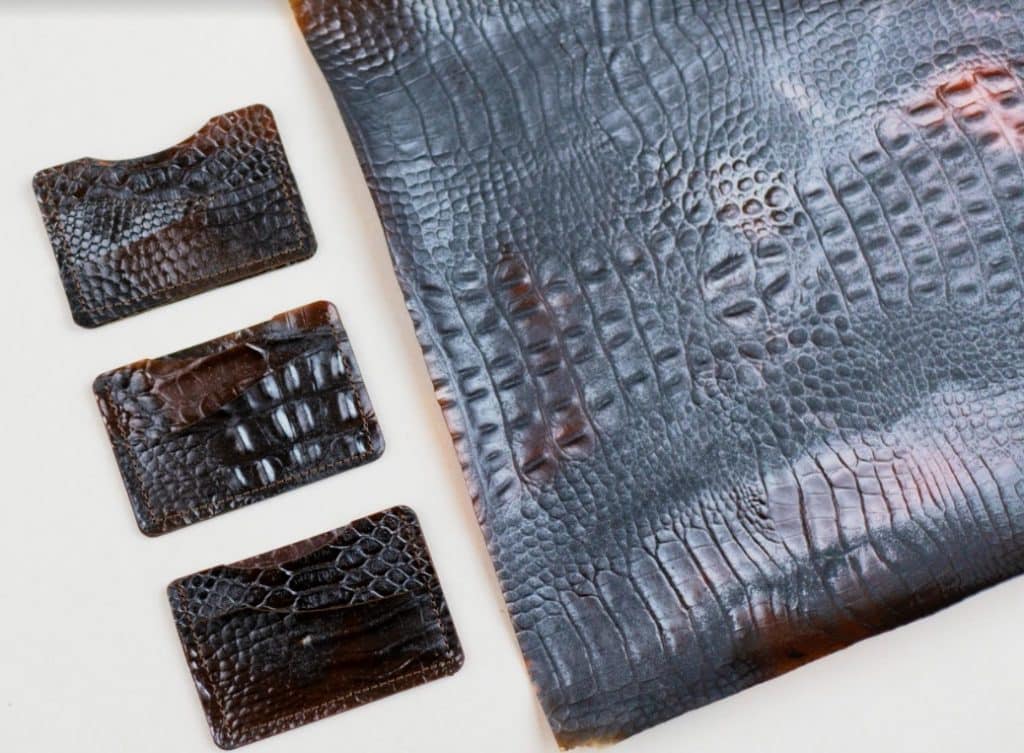 AtlasAction: Get on their email list so you can try TômTex in your designs.
► TômTex was mapped in Katrina Orsini's AtlasChart: 4 companies cleaning up colour
Bio
Lover of lipstick and leopard print. Design historian focusing on biodesign and speculative design. Uses her own apartment as a lab to try to replicate biodesign. Fails repeatedly.
Project leader
Uyen Tran & Atom Nguyen, Co-founders
Partners
This project has been selected as part of FashionFutures, a new  content channel that maps the work of people transforming the fashion sector: the designers, craftspeople, social innovators, educators, community leaders and communicators. Atlas of the Future is excited to partner with Makerversity, with the support of The J J Charitable Trust and their network of fashion friends.
Support the Atlas
We want the Atlas of the Future media platform and our event to be available to everybody, everywhere for free – always. Fancy helping us spread stories of hope and optimism to create a better tomorrow? For those able, we'd be grateful for any donation.
Please support the Atlas here