United Kingdom (London)
Thrift celebrates resourcefulness over wastefulness. Through art.
Concerned with sustainability in the fields of art, design and fashion, the ongoing publishing and art project talks about about vintage shopping over fast-fashion and celebrates quality over quantity – to encourage deep thought on today's consumerist culture.
Through photography, exhibitions and interviews with artists, Thrift highlights style as a form of expression and information about the impacts the fashion industry has on the planet. It also urges the audience to consider sacrificing the need for fast fashion and consider less impactful ways of self expression.
Created by Beatriz Maués and Will Grundy, a limited edition print publication called Volume I was published in May 2018 and is now stocked in several art bookshops worldwide, including The Photographers Gallery. "It celebrates the thrill of the hunt, the joys in discovering a unique thrift shop find."
Beatriz Maués is a stylist, costume designer and creative director living in London, who grew up in Brazil. "Learning to collaborate with other artists has showed me the power of widening a conversation's reach. I believe the artists I collaborate with can bring up new discussions and broaden the influence on me and my generation as well as the younger ones. I feel responsible to take action but have no doubt that I can not move mountains on my own."
"Buy good things and take care of them. Get out there and do it, whatever it is you do. How we deal with the world in 2018 is a ethical minefield but just don't go out and burn tyres and try not to exploit people" – Will Grundy
Volume I was launched with an exhibition of photographs and a video installation of a now deactivated 200 hectares landfill in Brazil entitled "Lixão", presented alongside sculptures made with second hand clothing.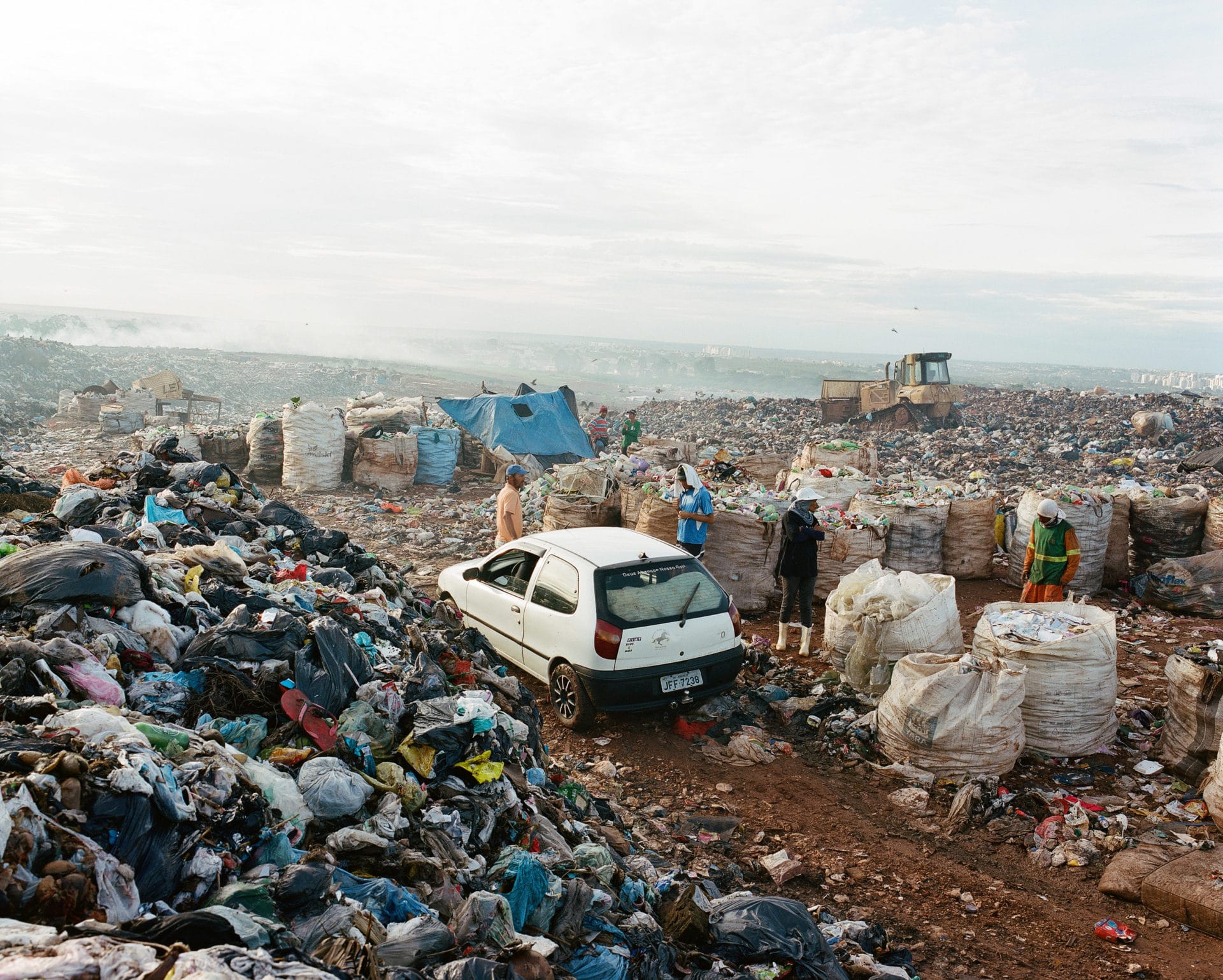 The pair visited Lixão da Estrutural, the largest landfill in South America. It contains approximately over 50 million tonnes of garbage, before it was closed.
Showcasing photographic work from all of the projects listed above bringing sustainability within a community to the spotlight, the Volume II exhibition will open in October 2019 in London.
Bio
Stylist, costume designer and creative director living in London, who grew up in Brazil.
Project leader
Beatriz Maués, Creative Director and Will Grundy, Photographer
Support the Atlas
We want the Atlas of the Future media platform and our event to be available to everybody, everywhere for free – always. Fancy helping us spread stories of hope and optimism to create a better tomorrow? For those able, we'd be grateful for any donation.
Please support the Atlas here