Tanzania (Serengeti)
With Snapshot Serengeti everyone can observe animals in their natural habitat, without disturbing them – so you feel like you're seeing their true behaviours.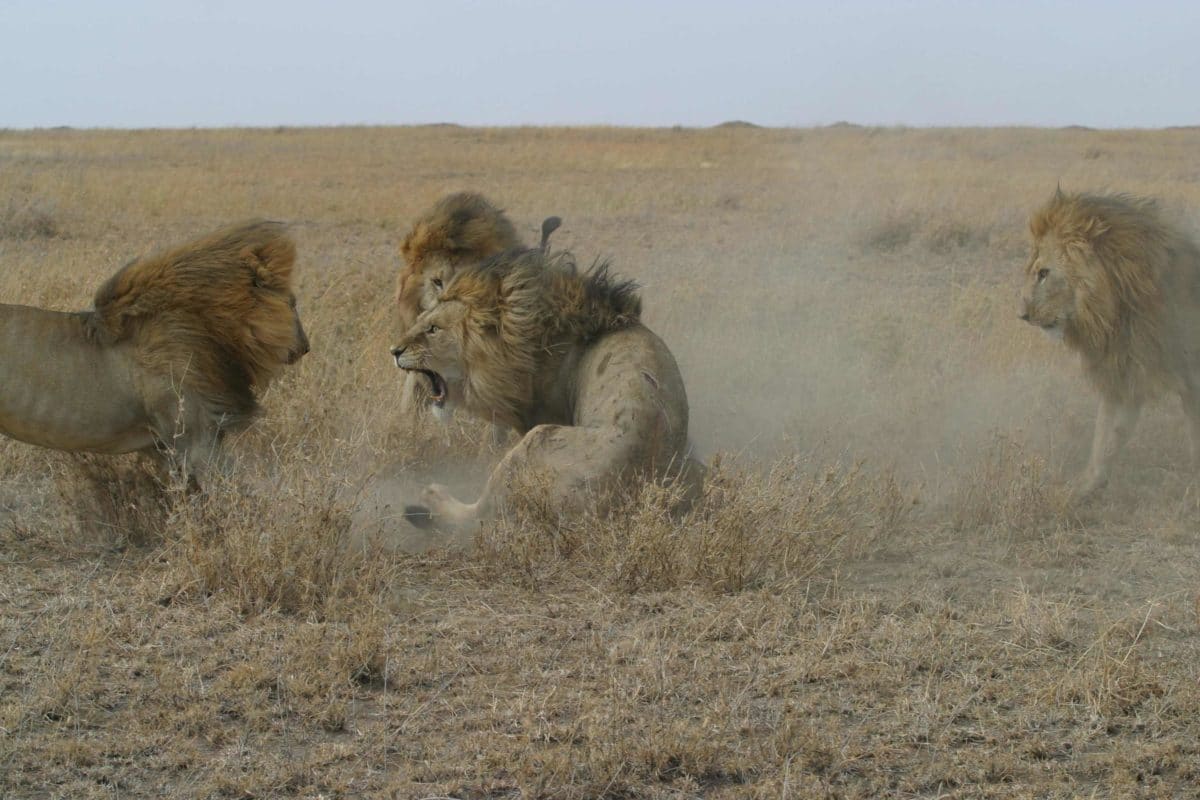 In this project by Zooniverse, citizen scientists tag camera trap images from the Serengeti Desert with different animal species, like migratory wildebeest, zebra and gazelle, its resident warthog, buffalo, impala and dikdik, even its most reclusive species like leopards, cheetahs, aardvarks, caracals, aardwolves and zorillas (striped polecat).
Snapshot Serengeti researchers are particularly interested in carnivore coexistence, herbivore coexistence, and predator-prey relationships in this special ecosystem. Their cameras track the movement of thousands upon thousands of animals migrating.
Led by Texas-born lion expert Chris Packer in Tanzania, the project is part of Zooniverse. The world's leading 'citizen science' platform brings together people from all walks of life, from all over the world, to answer our biggest global challenges.
The Serengeti Lion Project was founded by George Schaller in 1966. The second longest field study in all of Africa, ranking only behind Jane Goodall's long-term chimp study, the Serengeti lions are now the best-studied carnivores anywhere in the world. The research efforts directly led to the discoveries of why the King of Beasts live in groups and why male lions have manes. Snapshot Serengeti is the largest camera-trap study in the world.
In 2007 a group of astronomers wanted to use the million galaxy Sloan Digital Sky Survey data set to understand galaxy evolution. But in order to do that, first they needed to know the galaxy type for each galaxy: was it a spiral, elliptical or merger? It would have taken the small research team more than their professional lifetimes combined to classify all the galaxies. Instead, they decided to try an experiment: what if they placed the data online and crowdsourced the effort?
The experiment was an amazing success. In the first hours, they were getting 50,000 classifications per hour. In the first year they were able to get enough classifications to complete the entire data set and tackle their research questions. Today GalaxyZoo.org still goes strong, with new data sets and questions to answer.
Ten years later, Zooniverse has expanded from Galaxy Zoo to over 110 citizen science projects across the disciplines – including physics, ecology, cancer research, climate science, arts, humanities, history, biomedical research, and more.
Zooniverse provides the tools for researchers to 'unlock their data' by crowdsourcing the tagging, annotation, marking and  transcription of images, video or audio data. Projects often work in concert with machine learning methods to most efficiently process these large data sets, all the while prioritising providing an engaging and valuable experience for volunteers. The community has grown to over 1.6 million registered volunteers working directly with hundreds of researchers around the world – and has led to many transformative discoveries.
AtlasAction: Help Chris Packer and his team explore the secret life of the Serengeti. What will you find? Get tagging today.
Bio
Zooniverse info for all.
Project leader
Craig Packer, Director of the Serengeti Lion Project
Partners
This project has been selected as part of NatureFutures, a new storytelling project that maps the innovations in wildlife, biodiversity and citizen science and the biologists, engineers, designers and entrepreneurs behind them. Atlas of the Future is excited to partner with the Ministry of Territory and Sustainability of the Government of Catalonia.
Support the Atlas
We want the Atlas of the Future media platform and our event to be available to everybody, everywhere for free – always. Fancy helping us spread stories of hope and optimism to create a better tomorrow? For those able, we'd be grateful for any donation.
Please support the Atlas here