United Kingdom (London)
"I really do believe in the community. I really do believe in the genius in every person. And that's not romanticism!" – Joan Littlewood RIP
It is this quote by working class actor and prodigious female theatre director Joan Littlewood that inspired artist Stella Duffy to create Fun Palaces.
Decades ahead of her time, Joan had devoted her life to community and immersive political theatre. Then in the late 1950s the radical visionary got together with eccentric genius Cedric Price – the unconventional and visionary architect who inspired the Millennium Dome, the London Eye and the Pompidou Centre – and came up with the idea of the 'Fun Palace'. But their idea of an interactive 'laboratory of fun' or 'university of the streets' never came to fruition, partly down to funding.  (Cedric is still as famous for not building things as he was for building things.)
Over 60 years later, galvanised by Joan's 100th birthday, Stella decided to do something about that…
With an annual weekend of events every October, Fun Palaces is an ongoing campaign for cultural democracy that uses arts and sciences as a vital catalyst – with the 'palace' being an idea, rather than a building. Hands-on, exciting, bizarre and free, it's a space where community creativity comes into play. We're talking swimming with mermaids, steam punk duelling, ping pong tables of truth, DNA jewellery, life-drawing in a butcher's shop, robot creations and tea dances of memories.
In one word: fun.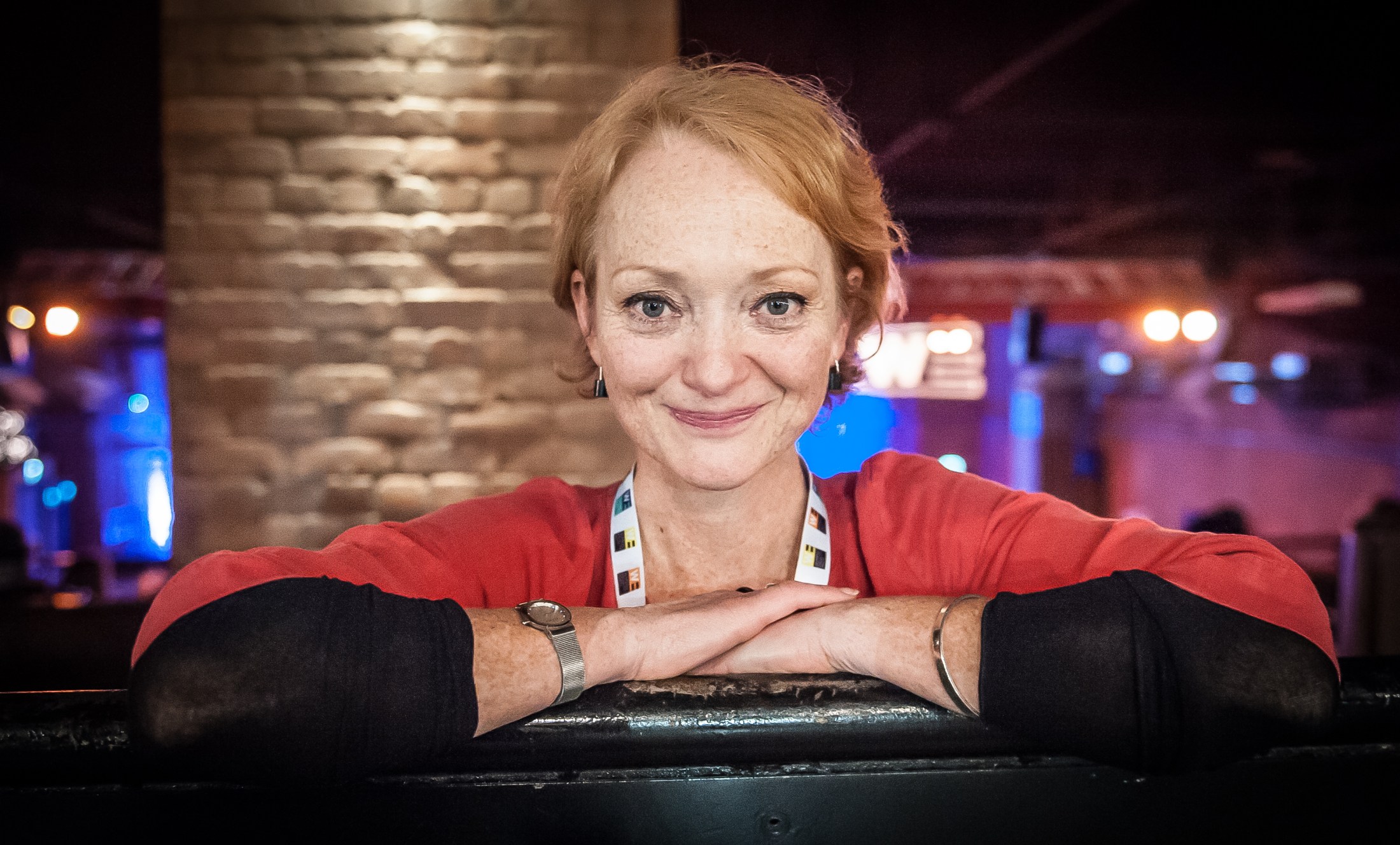 As an actor, deviser, improviser, director, writer and theatre-maker, Stella was enthralled by the radical idea of palaces for the people being public engagement at its most open and inclusive. She asked producer and learning/engagement practitioner Sarah-Jane Rawlings to join her as co-director in creating: "Arts for OUR sake rather than arts for art's sake. Not just culture FOR everyone, but culture BY, FOR and WITH everyone."
In 2014 they began planning Fun Palaces sessions (with no funding, at their kitchen tables) to support the development of local communities to co-create culture for themselves – whether arts, science, craft, tech, digital, sport or heritage. They saw that a huge swathe of people were not getting benefit from publicly-funded culture. They thought nobody would come, but they did – and then the idea picked up STEAM, literally.
"When people who have never before run a public event or worked in arts or sciences ask us if they can make a Fun Palace – our answer is always yes! Fun Palaces come from the community, from the locals, from the people – from the genius in every one." – Stella Duffy
By promoting community at the heart of culture and culture at the heart of community, today the tiny team helps communities to lead their own grassroots cultural events – which then make up part of the annual Fun Palaces weekend of action, "in which local community members share their passions and enthusiasms with each other, developing lifelong learning and new connections," Stella tells us.
To date there have been 1,367 Fun Palaces (and counting), led by approximately 34,000 local people with approximately 450,000 participants in 15 nations – from youth-led groups to care homes, science centres to major arts institutions, shopping malls to swimming pools, council estates and playgrounds. 
"The emphasis here is on local, geographical communities and people sharing their cultural skills, whether or not they are professional in those skills. We are not interested in developing a large infrastructure which then needs major funding to support management instead of activity on the ground."  
The campaign shares and celebrates the genius of everyone (everyone an artist), holds sciences as absolutely part of culture (everyone a scientist) and trusts that the community is the best people to create that community's culture (everyone an expert). "Our aim is to support anyone to step up as a local cultural leader, especially those who have not previously had access to leading in any way or to working within culture. We are about access to create, rather access than access to consume."
As the youngest of seven children from a council estate in south London, Stella is well aware that she has had a successful career in the arts by accident of birth, not due to any misplaced concept of 'talent' or special creative ability. "Because I was the youngest I was able to stay on at school longer, I was able to go to university (the first in my entire family) and follow my interest in arts and culture. I am no smarter, brighter or more 'talented' than my six siblings, I simply had different opportunities, far greater choice around education, and many more chances to engage in culture – this is entirely down to money and access, not ability."
Many people leading the arts in the UK at the moment have what Stella sees as a misplaced belief in the arts as a 'meritocracy' – a social system in which people get opportunities and succeed based primarily on their talent and effort. 
"My personal experience of growing up working class and being a queer woman means I am well aware how much 'success' in culture is predicated on class, race and gender. This also means that I am extremely sceptical about the vast majority of 'outreach' and 'participation' programmes, including those led by culture professionals," Stella explains. "Far better, in my opinion, to do as Fun Palaces does and support people to create for, by and with their own communities, than to fly in culture professionals to lead them in creation."
Fun Palaces do not believe that only those who have access to arts and cultural training (currently predominantly white, middle class and able-bodied people) are the best people to lead culture. "Rather we put our faith in – and work to support – communities anywhere and everywhere that want to use culture as a way to better get to know themselves and their neighbours."
Next they want to develop their Ambassador Programme to support hyper-local connections, community-led engagement, people taking the lead in cultural engagement for the first time, and the creation of local Fun Palaces anywhere people want to make them. They also contribute to work on policy change and thinking around cultural funding, access and development. "We want to unearth under-used cultural resources, and to encourage funded cultural venues and institutes to more fairly share their resources with the un-or-under-funded local neighbours."
Not all of the more traditional cultural venues and organisations that engage with Fun Palaces have (yet) fully handed-over their space or resources to local communities, not all have (yet!) understood the value in dropping the gatekeeping role and embracing the possibilities offered in truly saying yes to all-comers, but Stella remains positive. "Those that have, however, have confirmed our belief that true change comes from saying yes even when it is scary. True engagement comes from sharing leadership, real change comes from stepping aside and genuinely sharing the resources that are our publicly-funded cultural spaces… even if only for a few hours a year!"
Stella adds that there is no role for culture and creativity in creating a better future for all unless all are involved. "We have had millennia of culture being handed down to people as if everyone wasn't creative, as if everyone wasn't able to contribute. The over-professionalisation of the role of 'artist' in the second half of the twentieth century has arguably made this worse, not better, creating a cultural class in Britain that is largely white, able-bodied and male-led."
She believes that this narrow group of people cannot possibly know the benefit of 'culture for all', because it has no practical understanding of a culture created by all. "Until we enable access for all to create, not just consume, we might have a utopian dream of the value of culture, but we will see no genuine change."
"It has been thrilling (and exhausting) to see how readily our offer to create has been taken up, how many and varied the people getting involved, and the sharing they then offer to their own communities. It makes perfect sense to us that if we want 'everyone' to access culture, then we have to offer 'everyone' access to create culture."
'Don't get stage-struck, get science-struck.' – Joan Littlewood
Joan would be proud. Because theatre isn't just for 'posh' people.
AtlasAction: Set up your own Fun Palace. There's loads of help around promoting your Fun Palace in the Toolkit.  Their next weekend of action is 5-6 October 2019. Where will your Fun Palace be?
Project leader
Stella Duffy, Sarah-Jane Rawlings and Kirsty Lothian
Support the Atlas
We want the Atlas of the Future media platform and our event to be available to everybody, everywhere for free – always. Fancy helping us spread stories of hope and optimism to create a better tomorrow? For those able, we'd be grateful for any donation.
Please support the Atlas here