Italy (Florence)
Farah Liz Pallaro knows from experience that a career in fashion and wellbeing often don't go hand-in-hand. That's why she decided to create the Fashion & Spirituality Academy.
While working in the design department for a well-known luxury brand in 2006, she suffered from her first panic attack. She stayed in the job for another three years, all the time wondering how she could help others to achieve a fulfilled career in the fashion industry and also a healthy and sustainable life.
"I decided that I would teach everything I'd learned from my experience to help others," she says. "We do not need to push ourselves to the limit just to work in fashion. Life is much more than that."
Her work since then has focused on human wellbeing in the fashion industry, helping fashion professionals to find a more aligned life-work balance. She has created a methodology that combines over 20 years of fashion expertise with over 20 years studying spiritual philosophies and wellbeing techniques.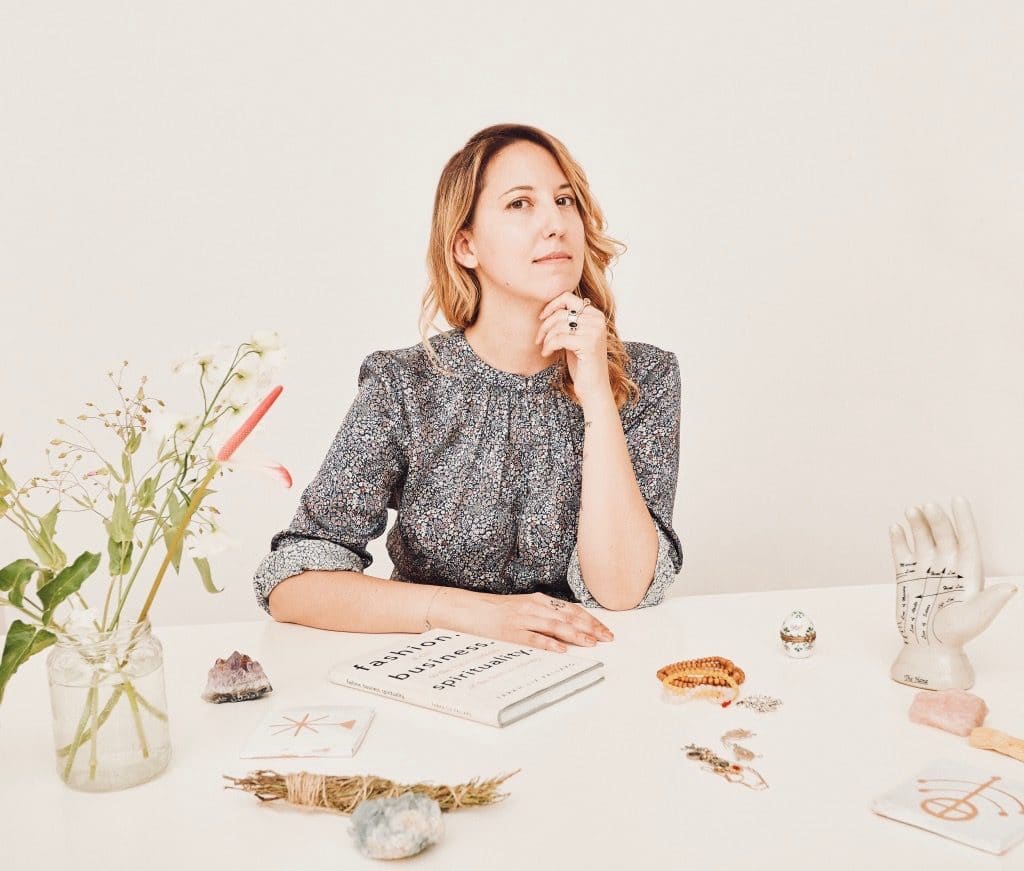 In 2018, she published her first book: "Fashion. Business. Spirituality: A call to the light workers of the fashion industry" to introduce her approach across three generations – the students, juniors and experienced professionals who work in the system.
"I never imagined being a pioneer in this field, but when I started delivering this methodology to clients and fashion schools almost 8 years ago, I discovered I was the only person building bridges between fashion and spirituality," Farah Liz explains. The challenge initially was not being understood, as conversations about fashion, sustainability and implementing human wellbeing in professional environments were not common then. It's changing, and Covid has given new impetus to a greater focus on wellbeing, but Farah wants to be sure that companies are not simply following a trend – the engagement needs to go much deeper.
The logical next step to working individually with clients as a Holistic Fashion Mentor was to create wider access to the content and methodology. The Fashion & Spirituality Academy is an online archive, offered free or for a donation. "I believe in the power of affordable education as a human right. Years ago when I started teaching in fashion schools I promised myself that I would work hard to achieve this, and it's finally here!" 
Currently access to workbooks, lectures and course materials is online – and lectures plus other video content are available on the YouTube channel. The next step will be an affordable membership site to support the community with more content and resources for personal growth, not only for fashion professionals: "I don't wish to exclude anyone," Farah Liz continues. "I want to create a place for like-minded individuals to interact and continue to build their self-development journey. As human beings we are an alchemy of many aspects, and we need to consider our mind, body and soul when working on ourselves."
AtlasAction: Connect with Farah Liz to discuss partnerships and collaborations that can help move the world in a more ethical and positive direction. 
Header photo: Hannah Korn on Unsplash.
Project leader
Fara Liz Pallaro, Founder
Partners
This project has been selected as part of FashionFutures, a new  content channel that maps the work of people transforming the fashion sector: the designers, craftspeople, social innovators, educators, community leaders and communicators. Atlas of the Future is excited to partner with Makerversity, with the support of The J J Charitable Trust and their network of fashion friends.
Support the Atlas
We want the Atlas of the Future media platform and our event to be available to everybody, everywhere for free – always. Fancy helping us spread stories of hope and optimism to create a better tomorrow? For those able, we'd be grateful for any donation.
Please support the Atlas here