Spain (Madrid)
Water is getting the digital treatment. Within a network of innovative control towers in Spain, people are coming together with machines to brainstorm how to solve the environmental challenges of the 21st century.
It might look like the control centre from a Ridley Scott film or worthy of a James Bond villain's lair, but within the Dinapsis digital control centres, only good is being plotted. Inside, they're focusing on the future of water.
Faced with the challenges of climate change, Spain's ageing and fragile water networks and resources must be carefully controlled and maintained to avoid leaks, water losses, breakdowns or floods. Less than one percent per year are currently renovated, so it's important to spot and forecast problems in real time.
As a global expert in the water and waste sectors, SUEZ have designed Dinapsis as a network of digital centres within which they are designing a roadmap to strengthen resilience, promote sustainability and substantially improve the environmental health of various territories. The circular economy fans use data and advanced technologies to monitor and control the water supply and sanitation services.
"Obstacles are what drives us to overcome our limitations," – Ana Casas, SUEZ
The name Dinapsis comes from the fusion of the word digital and the synapses that connect neurons to each other. Within the innovation hubs in Barcelona, Valencia, Benidorm, Madrid and Murcia, people are brainstorming innovative advances in water and environmental health.
The advanced operation centres are located in urban hydraulic infrastructures to allow for optimal decision-making when it comes to combating climate change and contributing to the development of smart cities. It's a physical space within which the territory's water services and environmental health can be managed in real time, offering everything from data capture to visualisation, analysis, monitoring and remote control.
Water management experts work permanently in the facilities, monitoring all of the area's infrastructures with an exhaustive and precise control, thanks to technology.
Dinapsis' digitisation strategy has a double objective: to increase the efficiency and excellence in the provision of services and, at the same time, to provide added value to municipalities and their citizens, especially with regards to the transformation of cities – making them more sustainable and resilient places.
"There is a public-private collaboration, we establish alliances to overcome together the challenges we face as a society," explains Ana Casas Infantes, IoT Factory Manager at SUEZ. "There is also co-creation: we analyse problems, imagine solutions together and build them with agility, with rapid prototypes that are frequently tested until they crystalise into advanced solutions."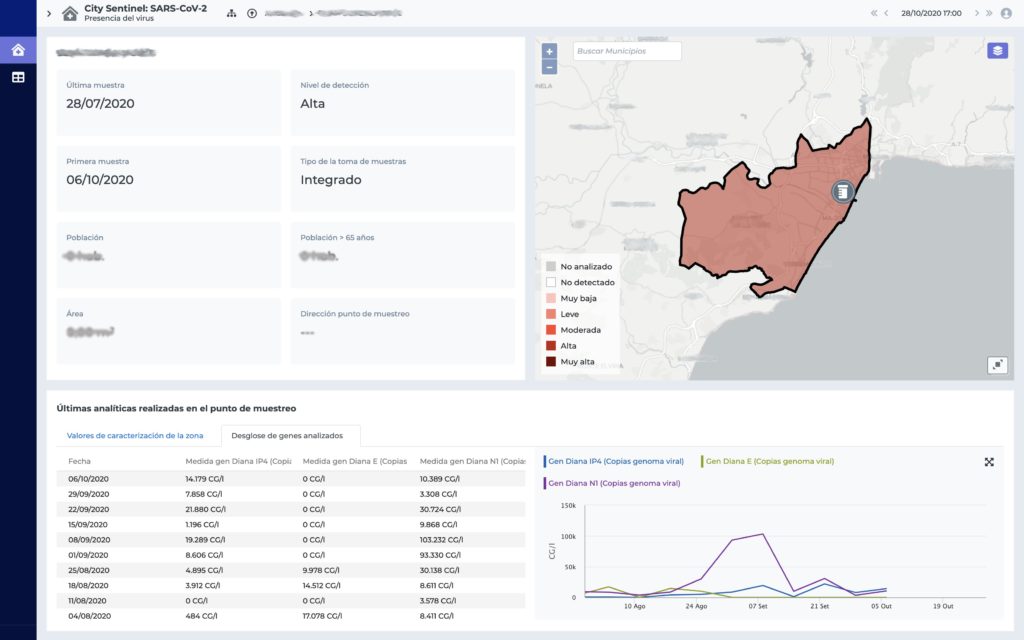 In the difficult and changing year that was 2020, Dinapsis continued to expand its network, opening new centres in Madrid and the region of Murcia. In addition, they have developed services such as 'COVID-19 City Sentinel', a comprehensive epidemiological alert service that allows monitoring the evolution of the pandemic through wastewater analysis. They also offer other innovative solutions such as 'Safety Beach', which allows them to understand the density or degree of a beach's occupation to uphold social distancing and allowing for safe tourism. 'Aire Limpio' is their solution that optimises ventilation in public spaces. "Obstacles are what drives us to overcome our limitations," says Ana Casas.
In Spain, Dinapsis manages 1,069 municipalities, which means more than 67,000 km of supply networks and more than 35,000 km of sanitation, all of them with a high degree of sensors and data – and 30 digitally operated centres.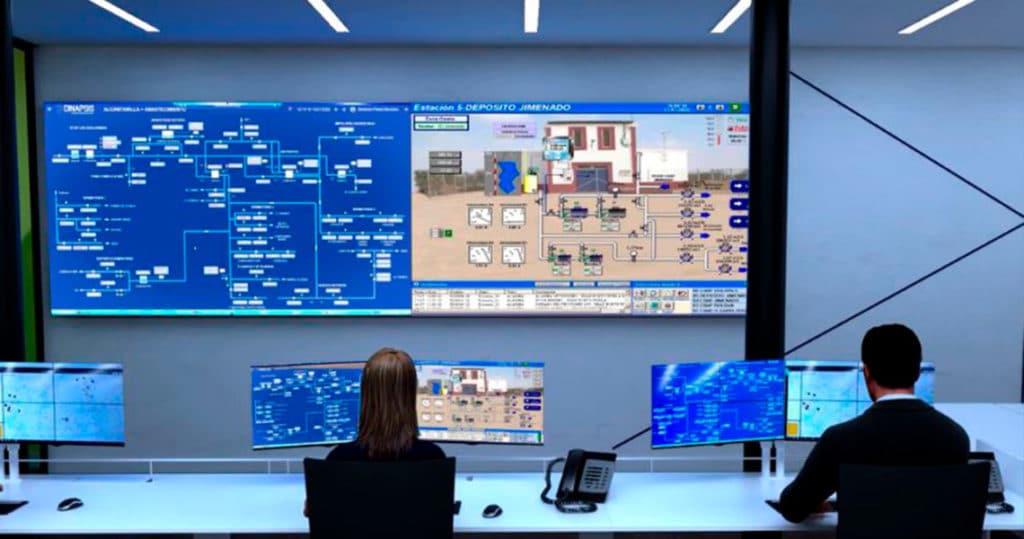 "We will continue opening new Dinapsis centres to allow us to combine a global vision with a concrete response to local needs," she adds. "And we will continue working to incorporate disruptive technologies that allow us to offer digital solutions to continue advancing together towards more sustainable and resilient management models."
AtlasAction: Discover the different solutions that Dinapsis proposes here.
Project leader
SUEZ Spain
Partners
This project has been selected as part of MedFutures, a new content channel that maps the most innovative and inspiring solutions to the water and climate crisis in the Mediterranean and the people behind them. Atlas of the Future is excited to join forces with Aigües de Barcelona.
Support the Atlas
We want the Atlas of the Future media platform and our event to be available to everybody, everywhere for free – always. Fancy helping us spread stories of hope and optimism to create a better tomorrow? For those able, we'd be grateful for any donation.
Please support the Atlas here