South Africa (Johannesburg)
Street HeArt Africa brings life to walls in underprivileged communities.
"We use our art as a way to connect people and make them more aware of the spaces they live in and around them."
In 2011 graffiti artist Natalie Rösner started a small business called Caps and Cans, with the idea of supplying perfect tools for graffiti artists in South Africa. In 2015 she created Street HeArt Africa, travelling frequently to underprivileged areas in South Africa and abroad where they started to uplift communities by renovating walls and painting large scale custom murals on them.
"Working with the youth is deeply rooted in our education programmes and workshops. We believe that true passion is learnt at a young age. Our aim is to inspire and enable the youth to find ways to express themselves as well as educate and inform the more mature generation about this developing form of art."
The project started only with painting murals on walls but has now led the artists to now try get vegetable seeds and compost for these communities so they can start growing their own food.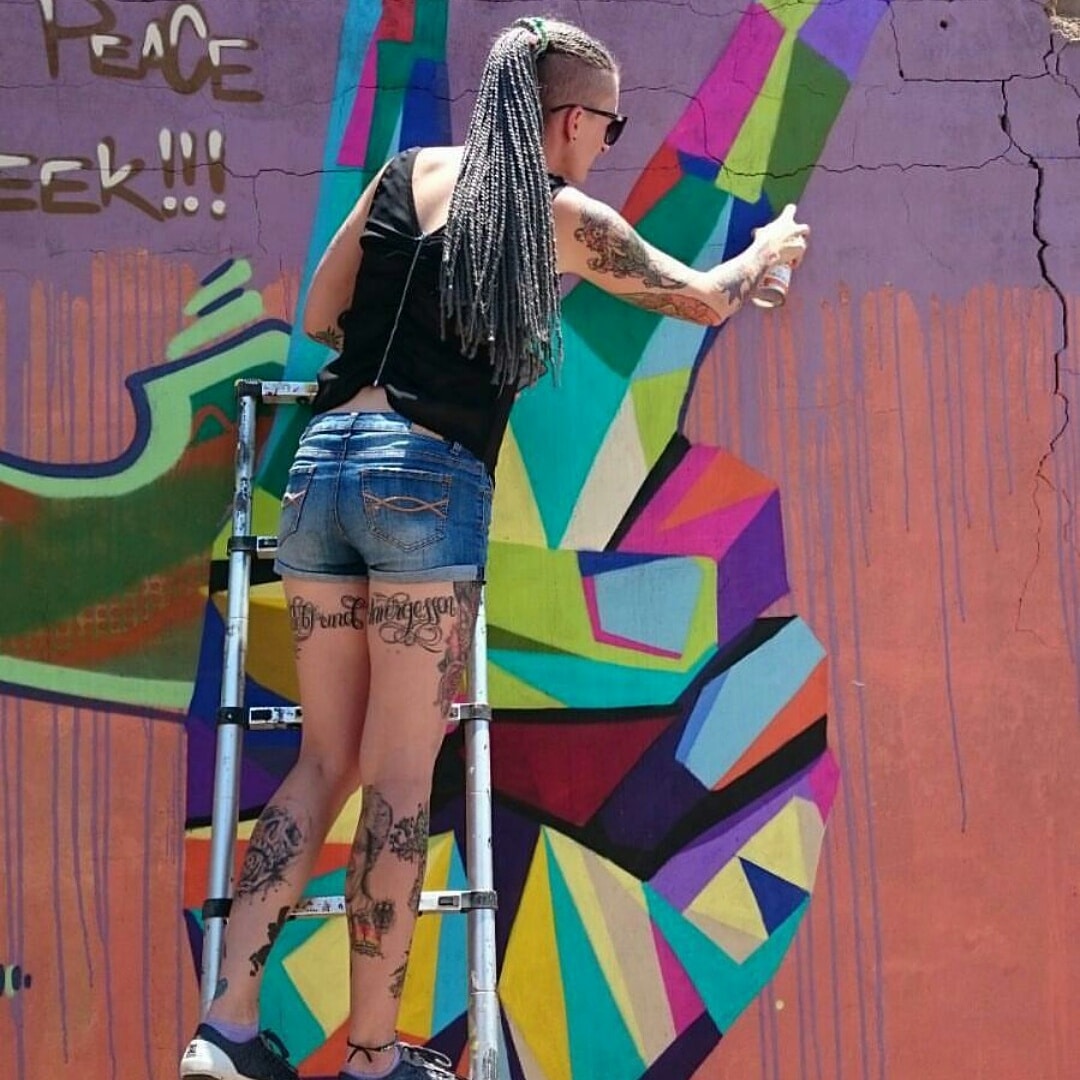 AtlasAction: As this is totally for free for underprivileged communities, it comes out of the artists' own pockets. They are always looking for sponsors or donations so they can give more and more back to the communities in South Africa, Lesotho and Swaziland – by transforming rundown spaces into places through murals.
Bio
Red Bull Amaphiko is a global platform that supports social entrepreneurs – those pioneers, change makers, innovators who use their talent, creativity, and energy to make a positive change in their corner of the world, in a sustainable way. And spreads these stories to inspire a wider audience.
Project leader
Natalie Rösner, Caps and Cans
Support the Atlas
We want the Atlas of the Future media platform and our event to be available to everybody, everywhere for free – always. Fancy helping us spread stories of hope and optimism to create a better tomorrow? For those able, we'd be grateful for any donation.
Please support the Atlas here