Kenya (Nairobi)
"This is not just be a destination for people who want to shop in a socially impactful way – although it is definitely that. It is also the place where the world's most unique and skilled craftspeople,  designers and fashion are hosted, whatever the circumstances of the makers." – Maxx Ginane
The ability to buy and sell online is something most people acknowledge as a part of 21st century life. Yet two billion people in the world are barred from this resource, because they don't have a bank account. This places major obstacles in the way of small businesses and entrepreneurs in developing countries.
Market without Borders is being built around this issue, helping artisans in East Africa without banking services or a smartphone sell their wares direct to customers – without intermediaries taking their profits. They simply connect people and guarantee that things arrive – and shipping is free.
Disrupting the business model of sweat shops, founder Maxx Ginnane told us that he has two two main aims: inclusion and high quality design.
"We are seeking the best and most original designers in the world. Exclusion from online trading means that unique products are not making it to market, exciting voices are not being heard, and talent is not being developed and rewarded. Which means we are all missing out. And not only are we tracking down amazing and undiscovered design, we are also enabling collaborations with leading designers from the UK with Kenya artisans to create new high end products."
He is creating an intersection between fintech, cutting edge design, traditional artisanal skills and financial inclusion within the setting of a peer-to-peer international marketplace. ""We are about empowering artisans to to self determine and create their own businesses. We are creating the instruments to trade, and will give support to do so, but then we will step out of the way. We are not intermediaries. We are enablers."
The London-based documentary producer is collaborating with local and global NGOs, the LGBT community, refugee groups and anti-poverty initiatives. The payment system aims to make payments as easy as if you were shopping on eBay or Etsy, but with a flexible payment delivery system which could send the funds to a number of sources, such as a mobile money account, bank account or even as a cash pick-up in a local kiosk.
As well as enjoying finding brilliant and unique designs, Maxx gets joy from improving the life chances of amazing women (most artisans are women) to become financially secure and independent.
"If a man can do this, then why not me? So that's what I did. Even better." – Emma Mutunga
24-year-old Emma Mutunga is one of Nairobi's few women brass jewellery designers, and one of the youngest. She learnt the craft from her sister and they work together out of their small tin shed studio. She plans to be a globally recognised jewellery maker. This is the first time her designs have sold to the international market.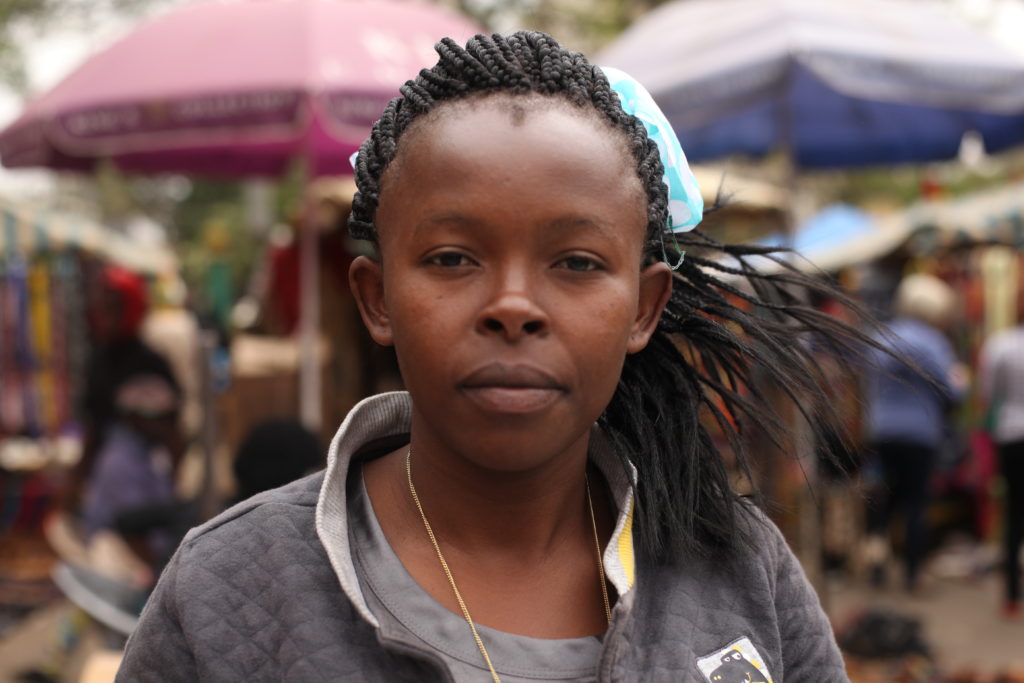 MwB's first market will be Kenya, working with Vodafone M-Pesa to establish a network there and then scale globally. "We hope to play an active role in reducing poverty and improving life chances on a mass scale; contributing to systemic change for the 21% of the human population that is financially excluded. We also want to bring good design to market and develop creative talent. In doing so hopefully change the idea of good design as something mainly defined by what is coming out of the global north."
AtlasAction: Apply to set up your own shop and join the market.
Project leader
Maxx Ginane, Founder
Support the Atlas
We want the Atlas of the Future media platform and our event to be available to everybody, everywhere for free – always. Fancy helping us spread stories of hope and optimism to create a better tomorrow? For those able, we'd be grateful for any donation.
Please support the Atlas here