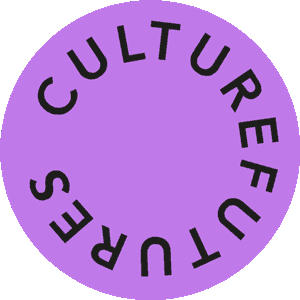 "Collectivity – truly having an authentic collaborative partnership – is just a natural way of doing business. It's almost like breathing: if you're not doing it, you're dying." – Mustafa Santiago Ali, Vice President of Hip Hop Caucus
Hip Hop Caucus is just that: a caucus – a collective of politically-motivated, culturally-engaged artists, activists, organisers and spokespeople working together across America to help more people find their own power.
The Caucus was formed out of a meeting of minds: Jay-Z's 'Voice Your Choice', Russell Simmons' Hip Hop Summit Action Network, P. Diddy's Citizen Change (Vote Or Die!), and AFL-CIO's 'Hip Hop Voices' were merged under minister and activist Reverend Lennox Yearwood. Hip Hop Caucus was born – and would go on to involve more than 600,000 people in the civic process and environmental justice.
Since 2004, the Caucus has run major voting campaigns, driven an all-rapping, all-dancing clean energy bus through eight US cities, made music videos with the Black Eyed Peas and Jeremih, and launched the coolest show on climate change, Think100.
We spoke to three hip hopping changemakers who have worked with the Caucus, about the power of culture to create change for people and for the environment.
 1. Brandi Williams, Hip Hop Caucus Regional Co-ordinator and PR expert
Forget boring mortgage brokers – Brandi 'Bea' Williams describes herself as 'a broker for change'. She's as much an expert in hip hop as she is PR, and she puts it to good use bridging the divide between the streets and the suites through her work as Hip Hop Caucus's Charlotte Co-ordinator, and on her #giveonthe15th and give deep campaigns.
What excites you most about being part of the Hip Hop Caucus?
Brandi: I don't know that there is just one thing that excites me about being a part of this work. Possibly the thing that ties all the things together is that we – the hip hop generation – are taking action. We recognise our power and we are using it to create our future.
What does working collectively mean to you?
Brandi: It means everyone working together toward a common goal.
What do you think is the role of culture and creativity in creating a better future?
Brandi: Culture is the foundation for all change. It's how you connect to people in a way that resonates and encourages them to join in. Using culture to create change builds tribes and coalitions. Creativity is innovative and helps support the culture.
2. Nakisa Glover, Hip Hop Caucus National Climate Justice Fellow and Founder of Sol Nation
Nakisa is a woman on a climate justice mission. She started working with Hip Hop Caucus in 2016 as the National Climate Justice Organiser, and was involved in several campaigns including Respect My Vote and People's Climate March. Since 2017 Nakisa has been a Fellow, collaborating with and supporting Hip Hop Caucus while also working on her own non-profit Sol Nation – a new home for climate justice where environmental justice and social justice intersect.
What excites you most about being part of the Hip Hop Caucus?
Nakisa: My relationship with Hip Hop Caucus formed in a transformational period in my journey as a community organiser. I was asked to participate in a conference back in 2015, and that was where I met Reverend Yearwood and Mustafa Ali for the first time. It was there that I learned how the environmental movement and social justice movement both needed each other, and that this comes together under the terminology of 'climate justice'.
I could begin to marry the work I'd been doing on the environmental side with the social justice work that was so important to the community I was engaging with. And it heavily influences the way I go about my work today at Sol Nation. It's been so critical for me to have the language in order to communicate effectively with people I work with – it helps me relate what's happening with air quality to what's happening with the climate of our education system; what's happening with our water quality with the climate of our political structures. I owe a lot of that understanding to the relationships that I have built with the Hip Hop Caucus.
What does working collectively mean to you?
Nakisa: It means everyone operating in their strengths, and really understanding that in order to have the transformational change that's going to be necessary to address our community's most critical issues we need everybody operating in their gifts. We need the artist, the teacher, the preacher, the researcher – and we need to create spaces in which they can collide and work together.
What do you think is the role of culture and creativity in creating a better future?
Nakisa: At Sol Nation we see it as the ability to really move hearts and minds, and you need to be able to operate as translators in whatever gift it is that you have. There is an inherent way in which art and culture speak to you, and allow for you to be led into things that are important. There's a definition of Hip Hop Caucus's name that I've heard Reverend Yearwood explain, and it says it all: 'hip' meaning 'current', 'hop' meaning 'to move', and 'caucus' meaning 'to do it together'.
3. Umar Muhammad, Hip Hop Caucus Regional Co-ordinator and Founder of USports Consulting
Sports psychologist, basketball guru, and all round sports advocate Umar believes that communities that get active on the sports court can improve lives and better address social challenges. He's Hip Hop Caucus's Leadership Coordinator in Raleigh-Durham, and also the founder of USports Consulting where he uses sport to build bridges in the community.
What excites you most about being part of the Hip Hop Caucus?
Umar: The connection and collaboration with other communities and leaders throughout the country. I have had the pleasure of working in teams as a coach for a number of years and so when I began working with the Hip Hop Caucus, I felt very comfortable sharing ideas, strategies and work with other committed, talented people within the Caucus.  We have been able to communicate within and across states to make sure each of our regions has received the attention and resources it needs to affect change.
What does working collectively mean to you?
Umar: Being able to share and engage with people and organisations who find common grounds to solve common problems.
What do you think is the role of culture and creativity in creating a better future?
Umar: I believe the only way to create a better future for everyone is to include solutions and ideas from a diversity of cultures and creative, problem-solving people. My work and the work of the Hip Hop Caucus is about reaching people where they are – this means using culture to engage communities who typically do not get an opportunity to have a voice. Out of these diverse voices came innovative and creative ideas for sustained growth in community.
Learn more ► As part of CultureFutures, we spoke to Hip Hop Caucus co-founder Mustafa Santiago Ali in their FutureLeague interview: Keeping politics real